Alina Garcia-Lapuerta Biography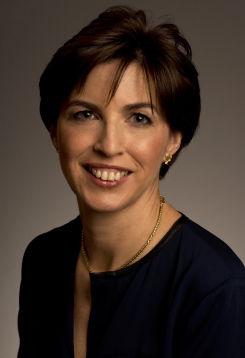 Alina García-Lapuerta was born in Cuba, but grew up from an early age in the United States. Her academic background centred on International and Latin American studies, and she received a B.S. in International Economics magna cum laude from Georgetown University's School of Foreign Service. She later obtained a Masters in International Relations from Tufts University's Fletcher School of Law and Diplomacy, where she was a Harris fellow. After a career in banking in New York, Miami and Boston, García-Lapuerta moved to London with her family and later began research on her first book, La Belle Créole: The Cuban Countess Who Captivated Havana, Madrid and Paris (Chicago Review Press 2014), the first English-language biography of Mercedes Santa Cruz y Montalvo, Comtesse Merlin, a Cuban-born star of Parisian society, hostess of its premier musical salon, and Cuba's earliest female author. La Belle Créole received an Honourable Mention in the International Latino Literary Awards in 2015. Since its publication, Alina has spoken extensively regarding La Belle Créole and her world at events across the United States and in London.
Alina's current research has taken her to Cuba, the United States and closer to home in England following the footsteps of Consuelo Yznaga, Duchess of Manchester. One of the first, and most unusual, of the "Dollar Princesses" who influenced British society, Consuelo's dramatic story provided the inspiration for Edith Wharton's character, Conchita Clossen in The Buccaneers.
Alina recently appeared on the Smithsonian Channel's series Million Dollar American Princesses, discussing Consuelo's life on-site at both Kimbolton Castle and presenting Consuelo's rare Tiffany memorial window. The series aired in the United States on the Smithsonian Channel and in the UK on ITV.
How I Found the Agency
I first heard of Andrew through two groups: The Biographers' Club (UK) and Biographers International Organization (BIO). He is highly regarded in both organizations, and rightly so. I have been very impressed by his responsiveness, as well as the level of help he has offered in order to achieve the best possible material.