Barry O'Halloran Biography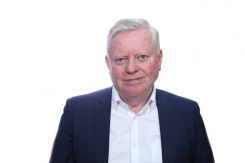 Barry O'Halloran has worked as an investigative television journalist for 15 years making current affairs documentary films. One of his investigations – into a mother falsely accused of murdering her baby – led to a book, Lost Innocence: the Inside Story of the Kerry Babies Mystery.
He has degrees in economics and politics, French and Renaissance studies and a PhD in Classics at Trinity College Dublin. His thesis was published as a book in 2019 by the European academic publisher Brill: The Political Economy of Classical Athens: a naval perspective, For the past two years he has been a visiting Research Fellow at Trinity College Dublin.