Bernice Bloom Biography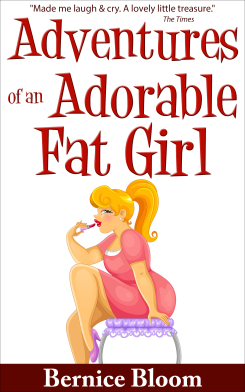 Bernice Bloom is the pen-name for Alison Kervin, an award-winning sports journalist, biographer, editor and novelist. She has written eleven books and is currently the Sports Editor of The Mail on Sunday. She is regarded as one of the most influential women in British sport, and last year was voted in the top ten most influential women in Britain because of her campaigning and investigative journalism. She previously worked as a magazine editor, magazine publisher and chief sports feature writer of both The Times and the Daily Telegraph. She won the Woman of Achievement Award for sport in Cosmopolitan magazine and Feature Writer of the Year, Interviewer of the Year and Magazine Editor of the Year. She was the editor of the Official Souvenir Programme for London 2012 and Olympics Editor of the Financial Times magazine. In the New Years Honours list she was awarded an OBE.
Alison has published five novels, and seven non-fiction books. Her first novel was Wag's Diary (AVON Publishing) which hit the shelves in October 2007, and it was followed by A Wag Abroad (AVON Publishing) in August 2008. The two novels were about a footballer's hapless but endearing wife called Tracie Martin and her extraordinary adventures with raccoon hair extensions and quilted Chanel bags. These novels were followed by Celebrity Bride (EBURY Publishing) in June 2009 – a novel about a beautiful girl called Kelly Monsoon who meets and falls in love with a Hollywood superstar. Then, she wrote Wags At The World Cup to coincide with the football World Cup in 2010 (EBURY Publishing).
Alison's non-fiction includes ghost-writing the books of Denise Lewis, Olympic gold medal winning heptathlete ((Harper Collins 2001), and rugby players Jason Leonard (Harper Collins 2002, 2003, 2009) and Phil Vickery (Harper Collins 2010). She also wrote an award-winning biography of Sir Clive Woodward ( ORION 2004) and Thirty Bullies (Simon & Schuster 2007) about the colourful history of the rugby World Cup which received massive serialisation and stunning reviews. She also wrote 'Sports Writing' (A&C Black 1997) for those interested in joining the profession, and a Guide to the 1999 World Cup (Ladybird books).
Alison was formerly Rugby Editor then the Chief Feature Writer of The Times newspaper where she wrote a weekly interview - The Kervin Interview - for three years, featuring stars ranging from Catherine Zeta-Jones to Prince Edward and Sean Connery. She moved on to become Chief Sports Interviewer of The Telegraph, interviewing Lewis Hamilton, Eric Cantona and Ian Botham, among others.
She has also ghost-written 12 columns for The Times, including that of Jonny Wilkinson as he rose to glory in the 2003 World Cup, Kyran Bracken, Will Greenwood & Graeme LeSaux.
Before working on newspapers, Alison was editor of Rugby World - the biggest-selling rugby magazine in the world. She has also worked as publisher of Rugby World, Golf Monthly and Women & Golf.
Alison was the first woman presenter on Rugby Special and the first woman to referee at Twickenham. She sits on numerous judging panels including the BAFTAS, Sports book of the year, BBC Sports Personality of the Year, Laureus International Sports Awards and the Magazine Journalist and Sports Journalist of the Year Awards.