Chris Hannon Biography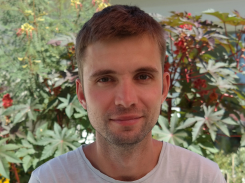 Chris grew up in Great Missenden, where the rule is that you must become obsessed with Roald Dahl books as soon as you possibly can. He met Dahl at the tender age of five, who begrudgingly assented to sign a copy of the Giraffe, the Pelly and Me which Chris still treasures to this day. The writing seed planted, it took a long time to germinate with Chris only deciding to write at the age of twenty. Unfortunately he was halfway through a completely unrelated degree at the time. Thus followed seven years of writing procrastination whilst toiling in business.
Eventually, he succumbed to his fate and completed a Masters in Creative Writing at West Dean College (Uni of Sussex) in 2013. He left his job in 2015 to focus entirely on writing and independently published his first novel, a coming of age Victorian tale: Perry Scrimshaw's Rite of Passage in September 2015. After writing a second novel, he decided that getting an agent might be a good idea and was fortunate to join forces with David Haviland at Andrew Lownie Literary Agency.
Chris mainly lives in Shoreham-by-Sea (but sometimes Spain) and is currently editing his novel, Orca Rising (working title).
How I Found the Agency
I wanted an agent who positively embraced new authors and would provide editorial input that could help me develop and flourish as a writer. After researching extensively online, David looked like a great option given his experience as both a writer and as an editor combined with his willingness to take on new writers. After submitting, David wrote to me asking for the whole manuscript and came back a week later with an offer of representation and I was pleased to accept.