Horny Lizards and Headless Chickens
Horny Lizards and Headless Chickens by Francesca Gould (edited by David Haviland)
Published in the US as Why Fish Fart and Other Useless Information About the World...
Horny Lizards and Headless Chickens deals with the most world's most unpleasant creatures, diseases, physical deformities, hideous tortures, and every other type of horrifying, nauseating fact imaginable.
Questions posed in the book address matters such as: What is maggot cheese? How did anal hair help to lead to the conviction of the Great Train Robbers? What was the job of a 'Fart Catcher'? And where in the world can you find a speciality penis restaurant?'
The book is chock full of disgusting and sickening facts. For example, did you know that one pound of peanut butter can contain up to 150 insect parts, and five rodent hairs? Are you aware of the many uses for human cadavers, or the longest recorded distance for projectile vomiting? The book will cover a huge range of horrible subjects, which most books have the good sense to avoid, including Aztec sacrifices, bizarre medical treatments, body snatchers, cannibalism, and eye-wateringly unpleasant execution methods. Those readers brave or foolhardy enough to persevere will learn of lizards that squirt blood out of their eyes, and fart-loving cockroaches who like to eat our hair and nails while we sleep! Through the gaps of their fingers, our intrepid seekers of knowledge will learn every unspeakable, unsavoury detail about their own bodies, and the myriad creep-crawlies that reside therein!
Francesca Gould
Francesca Gould was born in 1970 in Bath. Her favourite lesson in school was biology and, although a vegetarian, she recalls being fascinated by the structure of a bull's eye, and the squelching noise it made when pricked with a scalpel. She has been fascinated by biology and human anatomy ever since.
Francesca has been an anatomy and physiology lecturer for many years. She is also the author of several textbooks on the subject; some of which have been widely translated. She also runs her own training school in Bristol, and teaches a broad range of courses.
Book Author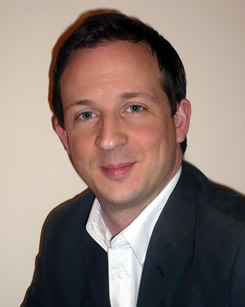 David Haviland is a writer, editor, and ghostwriter, with a number of bestselling books to his name, which have been sold to publishers all over the world and widely serialised.David has written a number of books of amusing trivia and popular science. The most recent, How To Remove A Brain (Summersdale, 2012), is a collection of fascinating stories and anecdotes concerning the history of medicine and health. This book was previously published by Penguin in the US as Why You Should Store Your Farts in a Jar.David's next book is a myth-busting guide to history, revealing the truth behind many...
more about David Haviland...
Book Reviews
Back-Blogged book reviews
"How long does it take your bowels to release? For internal gasses to bloat up and seep out of your skin? For your eyes and brain to liquefy? For your skin to fall off? I'm sure you've always wanted to know these things, even if only for afterlife-planning purposes, and the good news is that you can find all the answers right here in this book. It was a quick and enjoyable read."
www.librarything.com
"I enjoyed every minute of it. Many of the pieces had me laughing out loud. Always gross, but not quite as useless as the sub-title claims, the book contained some quite interesting and useful information in some of the section, particularly the hygiene practices."
Los Angeles Times
"OK, chances are no one ever needs to know why fish fart. But those interested in such odd factoids -- who might gleefully explain that the bubbles coming from the backside of a cod are not technically farts but those near a herring's are -- will find Francesca Gould's new book Why Fish Fart & Other Useless or Gross Information About the World is just what they've been waiting for. Chock-full of anecdotes, the book is divided into not-your-usual-table-talk chapters: "obscene cuisine," "weird creatures," "vile bodies," "pernicious practices," "disgusting diseases, curious cures, and savage tortures." Gould, whose first book was Why You Shouldn't Eat Your Boogers and Other Useless (or Gross) Information About Your Body, has a knack for making the gross, um, digestible reading. It's a fun little book."
Beth's Book Reviews blog
"Here is another thoroughly distasteful yet utterly compelling book from the author of the New York Times bestseller Why You Shouldn't Eat Your Boogers and Other Useless (or Gross) Information About Your Body. In Why Fish Fart and Other Useless (or Gross) Information About the World, Francesca Gould sifts through the world's most unpleasant creatures, diseases, physical deformities, culinary delicacies, ritual practices, and hideous torture tactics to uncover every horrifying and stomach-turning fact under the sun… Why Fish Fart and Other Useless (or Gross) Information About the World is sure to delight any and all hard-core fans of the obscure, esoteric, and—last but not least—grotesque. "