Love and Opium in Afghanistan
Love and Opium in Afghanistan is the fascinating story of a young British woman's two years in Afghanistan, first as a journalist in Kabul and then as a counternarcotics advisor in the Taliban stronghold of Helmand province, where she eventually found love with a former American diplomat.
In 2007, Eleanor Mayne followed in the footsteps of her famous relative, Lt. William "Death on a Pale Horse" Mayne - a hero of the first Anglo-Afghan War - and travelled to Kabul to work as a freelance journalist. Living alone amongst the Afghan people, Eleanor experienced a side of the country much unknown, from interviewing women unjustly imprisoned for "moral crimes" in Kabul's notorious Pul-e-Charkhi prison to sipping tea with Afghanistan's master kite-maker.
Developing contacts at senior levels of the Afghan government, Eleanor gained access rarely granted to outsiders, even becoming the personal English tutor and jogging partner of Afghanistan's First Vice President.
After a year in Kabul, Eleanor joined the US State Department's anti-opium programme as an embedded advisor to an Afghan counter narcotics team. She was sent to Helmand, a Taliban hotbed and capital of the world's opium production, where she was the only British woman living outside a military base, alongside an inspiring team of Afghans.
Immersed in the challenges of convincing Afghan farmers to grow wheat instead of opium and engaging regularly with Helmand's struggling women, Eleanor was joined by an American colleague, Michael. The two worked together daily amidst the tensions and dangers of Helmand, and eventually fell in love.
'Love and Opium in Afghanistan' is a fascinating tale illuminating Afghanistan's rich culture and the challenges of Britain's efforts to stabilise Helmand. It is a personal love story, but also an account of a romance with a country and its people.
Book Author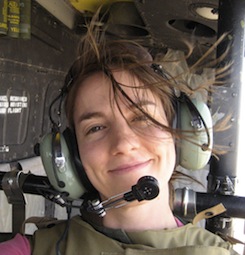 Eleanor Baumgartner spent 2007 to 2009 living and working in Afghanistan, first as a freelance journalist in Kabul and later as an embedded advisor to an Afghan Government counternarcotics team in Helmand. During her 14 months in Helmand, she helped lead efforts to reduce poppy cultivation in the province, home to 60% of the world's illicit opium production.Eleanor graduated from Cambridge University with a degree in natural sciences in 1998 and worked as a management consultant before changing careers to journalism. From 2005 to 2007, while a staff reporter for the Mail on Sund...
more about Eleanor Baumgartner...
Book Reviews
Sorry, no book reviews are available.