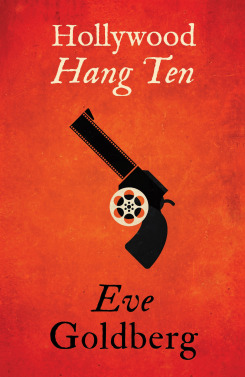 Los Angeles, 1963. Private detective RYAN ZORN, a 23-year-old Venice beach surfer, is hired by a divorced mother to find her missing son. With his boss — his beloved uncle, Lou — hospitalized and terminally ill, Ryan feels the pressure of having to solve the case on his own.
Ryan finds the son who, it turns out, ran away from home after fearing he killed a man who was beating up on his mother. The case quickly escalates in complexity and danger when it turns out the mother has sold some "compromising" photos of a dead, closeted, gay movie star which are now being used to blackmail the movie star's lover. The alleged blackmailer — owner of a Hollywood memorabilia shop — soon turns up dead.
To find the photos and solve the murder of the shop owner, Ryan must enter the world of the Hollywood blacklist and the anti-communist witch hunts of the 1950s. His encounters with a rabid right-wing movie executive, a sophisticated gay set designer, a needy alcoholic mother, and the working class woman he falls in love with, all challenge Ryan's conception of himself. To solve the case, he must face his own homophobia, as well as deal with demons from his past.
Using skills that he honed as a delinquent teenager – such as breaking and entering – Ryan discovers that the right-wing movie executive has been collecting dirt on Hollywood celebrities for years and was a lynchpin in the destruction of many careers and lives during the blacklist era. Ryan retrieves the blackmail photos and destroys them. He also ferrets out the shop owner's killer, discovering that the murder was a flawed attempt to stop the gay blackmail. With the case solved, Ryan has a boost of self-confidence. He has grown from a surfer-slacker to someone more engaged with the world, and feels empowered to pursue the woman he loves.