Felicity Day Biography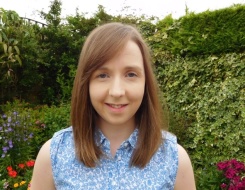 In 2016 Felicity Day took a leap of faith, leaving her job with the Government Legal Department to find the kind of work that would make her jump out of bed on a Monday morning.
She found it when, alongside stints in a school, an archive centre and a library, she began to write magazine features that allowed her to indulge her passion for history, and the life and times of Jane Austen in particular.
Her first piece appeared in Jane Austen's Regency World in 2017, and since then she has written about British history and heritage for a whole range of publications, from The Telegraph, Country Life and BRITAIN, to specialist history titles such as the BBC's Who Do You Think You Are? and History Revealed.
The Georgian and Regency periods remain both her particular specialism and favourite subject to write about. An aficionado of the works of Austen, Georgette Heyer and Frances Burney, she has spent years immersing herself in the literature of and about this time for both work and pleasure, encountering many of the subjects who appear in this book along the way.