Gavin Mortimer Biography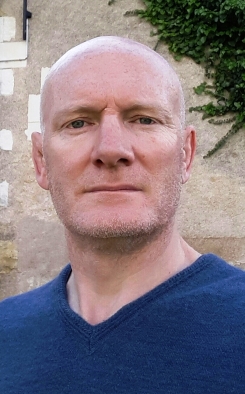 Gavin Mortimer is a writer, historian and television consultant whose versatile narrative non-fiction books have been published in Britain and the United States. In addition he writes regularly for The Spectator about France and its politics, and is also a regular contributor to magazines including BBC History, the History of War and History Revealed.
Gavin's first book, the critically-acclaimed 'Fields of Glory: the extraordinary lives of 16 warrior sportsmen' was published in 2001 with the Sunday Telegraph describing it as "inspiring reading". His next book, published by Weidenfeld & Nicolson in 2004, was 'Stirling's Men: the inside history of the SAS in WW2'. Gavin interviewed more than fifty wartime members of the legendary regiment and the SAS journal, Mars & Minerva, called the book "a fascinating insight into the Regiment's birth and its early years".
Since then Gavin has published definitive histories of the Special Boat Squadron, the Long Range Desert Group and Merrill's Marauders, the American special forces unit that fought so gallantly in Burma. All of his work is characterised not only by painstaking research but by insightful interviews with the men who served in these remarkable units.
Gavin has acted as a consultant to several television documentaries including, most recently, the BBC three-part series about the wartime SAS, which was broadcast in 2017.
Aside from military history, Gavin's other area of interest is sport and among his published works are 'A History of Cricket in 100 Objects' and 'The Great Swim', the colourful story of the race to become the first woman to swim the English Channel. Voted one of the best books of 2008 by The Sunday Times, the Great Swim was subsequently dramatised on BBC Radio 4.
How I Found the Agency
I've known Andrew for nearly twenty years and to be honest I can't recall how we first met (I can't have found him on google because it hadn't been launched!). But I'm glad that I did because Andrew's savoir-faire, not just in all things history but the book world in general, is invaluable. Sound, strong advice, always honestly delivered, is what every author needs from an agent and that is what Andrew provides. Getting published is never easy but having Andrew to fight your corner is a boon to any writer.