Helena Horton Biography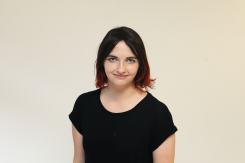 Helena Horton is a national newspaper journalist. She spent six years at the Daily and Sunday Telegraph, where she became a prominent animal welfare and environment journalist and is now an Environment Reporter at the Guardian.
At age 27, she is known as the "go to" for all the latest news on animal welfare and the environment and has broken dozens of front page stories, and her campaigning journalism has changed laws. Her front-page Sunday Telegraph story on the ivory industry helped close a loophole in the ivory ban which saved hippos from poaching, and her work on the unethical import of puppies from countries with less stringent animal welfare requirements caused the government to announce a ban on the import of dogs with cropped ears. In her free time, Helena enjoys bird watching and wild swimming.