Mark Conroy Biography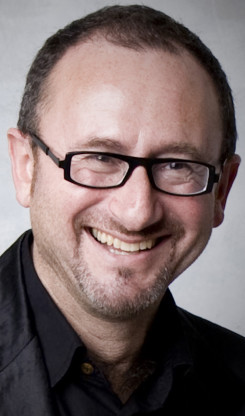 After London University and the Central School of Speech and Drama, Mark Conroy began his professional career working as an actor, TV presenter and comedy writer before qualifying as a tourist guide.
Acting highlights include the C4 sitcom Tandoori Nights and Lindsay Anderson's West End production of The Cherry Orchard with Frank Finlay and Joan Plowright.
He is an award winning registered London Blue Badge Guide, Palace of Westminster Guide, Windsor and Eton Guide and London 2012 Venues Guide. He is a member of the Institute of Tourists Guides (ITG), the Association of Professional Tourist Guides (APTG), Unite and Equity. He is a fluent French speaker, a regular London Walks Guide and an International Tour Manager. Mark trains, lectures & examines guides for the London Blue Badge Guide Course.
Mark gives talks on London and for many years hosted the annual Hilton History Weekend with major speakers including Dr David Starkey, Jennie Bond and Peter Snow.
Mark is an author with three exciting children's travel books published by Lonely Planet in 2015. Mark began his comedy-writing career on Weekending (R4). He has written for leading producers including Paul Jackson, Bill Cotton and Armando Iannucci. Credits include: Bruce's The Price Is Right (Freemantle/ITV1), Angus Deayton's End Of The Year Show (BBC1), The Indie Awards (BBC1), A Week In Politics (BrookLapping/C4), QD with Tim Brooke-Taylor (NoelGay/C4) and The Late Show (BBC2).
Mark is a frequent radio and TV broadcaster around the world, on history and travel programmes, including The Tudors (Showtime USA), The Robert Elms Show (BBC Radio London 94.9) and Port Cities (Discovery). He has presented shows on many aspects of the capital including film locations, Brick Lane, Jack the Ripper, the 2012 Olympics, Sherlock Holmes and the Little Venice Canal. Mark hosted a live UEFA TV event at Wembley for the 2013 European Champions Final and wrote part of the FIFA World Cup Bid for London 2018.