Matt Wilven Biography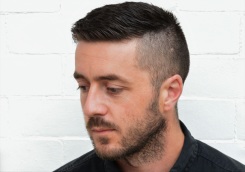 Matt Wilven was born in Blackpool in 1982. After receiving an MA with Distinction in Creative Writing, he spent the next ten years honing his craft. His part-time jobs in this time included: bingo caller, ice-cream man, fishmonger, paintball operative, camel derby caller, soap seller, copywriter, rollercoaster operator, warehouse packer, old people feeder and DJ workshop coordinator. Fresh from burying a library of juvenilia beneath his ex-landlord's patio, he has emerged as a debut novelist with a distinct, accessible voice and an eye as keen for reality as it is the surreal. He lives and writes in London.
How I Found the Agency
Initially, I respected the honesty of the agency's website. After reading online interviews, I also liked how bright and open-minded David Haviland seemed. His response to my submission was quick and insightful and when we got talking I felt like we both saw my novel in a similar way. I'm looking forward to working with him and the agency.