Dark Entry
Marlowe
Kit Marlowe was the bad boy of the Elizabethan theatre. All his life he had a crash and burn mentality. He was an outsider, a maverick and he lived on the edge.
This new series by M J Trow for Severn House puts Christopher Marlowe at the centre of a number of books in which he turns detective, solving grisly murders against a backdrop of religious hysteria and persecution, international espionage and ruthless ambition. We will meet a host of fascinating real as well as fictional characters – the virgin queen herself; her spy-master, Francis Walsingham; her favourite, Walter Ralegh. We will meet the irascible explorers Martin Frobisher and Francis Drake, for ever at each others' throats; the enigmatic genius William Shakespeare and many more, forming a witty, dark and sometimes terrifying backdrop to the man who was 'all fire and air', that 'pure elemental wit', Kit Marlowe.
The first book, Dark Entry, is set in Cambridge as Marlowe and his old friends from Canterbury graduate. The Cambridge of 1583 is brought vividly to life, along with the characters, some real and some imaginary. Marlowe and his old school friends are shocked when one of their number is found poisoned and Kit takes it upon himself to bring the murderer to justice. He clashes with the university authorities, gets help from the queen's magus, Dr John Dee, and deciphers cryptic diaries to find the truth. Greed, bigotry and perversion lie in his path. The second book, provisionally titled Scorpion's Nest, will move the reader further on in Marlowe's life, to his time as a spy in the Low Countries and one step nearer his untimely end in a Deptford tavern.
Book Author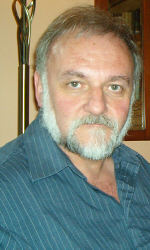 M .J.Trow bills himself in many of his books as the only Welshman who cannot sing or play rugby. A military historian by training, graduating from King's College, London and Cambridge, he has spent most years of his life at the chalk face of comprehensive schools which has given him the inspiration for his latest fictional detective Peter 'Mad Max' Maxwell.The first detective series appeared in 1985 in the form of Inspector Lestrade, late of the Conan Doyle canon and after sixteen hilarious, bloody and intriguing outings, the world's second greatest detective hung up...
more about Mei Trow...
Book Reviews
Publishers Weekly
"...an intriguing new historical series starring Elizabethan playwright Christopher Marlowe.... potentially more compelling plots in future instalments."
Library Journal
"Once again Trow (Dark Entry) excels at bringing Elizabethan history to life in this dashing tale of deception."
Kirkus
"The tension absent from the early scenes finally builds as Trow (Jack Ripper: Quest for a Killer, 2009, etc.) rallies his cast for a suspenseful conclusion. Readers enamored of the customs of the time are most likely to welcome this mystery of manners. The less historically well-informed may struggle to keep up with the details that make all the difference."
Booklist
"An engaging historical mystery featuring Elizabethan playwright and poet Christopher Marlowe, Trow's latest is packed to the brim with period ambience, sinister characters, and unexpected twists...Suspenseful, taut, and skilfully plotted, Trow's mystery offers an eye-opening and seemingly authentic look at sixteenth-century university life in England. Recommend this novel to fans of Phillip Gooden's Nick Revill series, starring a performer in Shakespeare's acting company."