Let him have it Chris
On 11 December, 1952, in a case which has become one of the causes celebres of the 20th Century, two young men, Christopher Craig and Derek Bentley, were found guilty of the murder of a policeman, Sidney Miles. Although the fatal shot was fired by Christopher Craig, it was Derek Bentley who was sentenced by the Lord Chief Justice, Lord Goddard, to be hanged.
The sentence turned on a precedent, the case of Rex versus Appleby, 1940: 'where two persons engage in the commission of a crime with a common design of resisting by violence arrest by an Officer of Justice, they have a common design to do that which will amount to murder if the Officer should be killed in consequence of resistance. If, therefore, an Officer of Justice is killed in such circumstances, both persons are guilty of murder'.
The case against Craig was cut and dried. He intended to kill, he killed and he showed no remorse for doing so; but Bentley had only been armed with a knife and a knuckleduster, neither of which did he attempt to use. He did not carry or fire a gun. What took him to the gallows by making him a clear accomplice was his shout to Craig: 'Let him have it, Chris', witnessed by three policemen.
This book calls into question whether the words 'Let him have it, Chris' were ever uttered. The author has found new evidence — the first to be produced in twenty years — from which it would appear that there was a policeman present at the crime who was not prepared to testify that the words had been uttered, and whose evidence was never given at the trial.
Book Author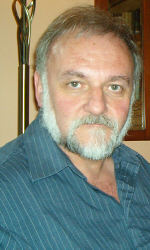 M .J.Trow bills himself in many of his books as the only Welshman who cannot sing or play rugby. A military historian by training, graduating from King's College, London and Cambridge, he has spent most years of his life at the chalk face of comprehensive schools which has given him the inspiration for his latest fictional detective Peter 'Mad Max' Maxwell.The first detective series appeared in 1985 in the form of Inspector Lestrade, late of the Conan Doyle canon and after sixteen hilarious, bloody and intriguing outings, the world's second greatest detective hung up...
more about Mei Trow...
Book Reviews
Ruth Rendell
"He began the book with "the novelist's instinct for a good story but it became a crusade. It is a good story, but also a harrowing one, underlining as it does one of the ugliest aspects of capital punishment, that a less than guilty man may be executed to discourage the others."
New Statesman
"Trow's trump is the testimony of one of the missing three (policemen), Claude Pain ... But Trow's discovery is 38 years too late for Derek Bentley, whoseexecution is surely the most flagrant miscarriage of justice this century."
Eastern Evening News
"Mr Trow's well-researched study of events and the leading characters shows the rooftop skirmish in an entirely new light."
James Rusbridger, Western Morning News
"With care and research the author has brilliantly reconstructed the case, not only capturing the atmosphere at the trial with its aloof and contemptuous judge brushing aside the defence arguments, but he also brought out the fact that three of the policemen on the roof that night were never called to give evidence."