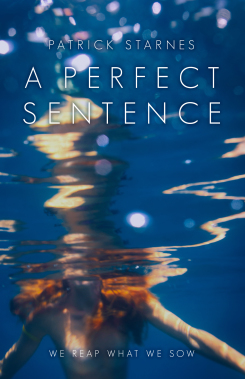 August 2013, the Buchan family is on holiday on Lake Garda. Kier, a fiftyish remaindered lecturer at the Open University, is losing the plot. Fran, his attractive, family counsellor wife is sympathetic (up to a point) to his disquiet. Fran and Kier are a somewhat worn item but are so used to each other that they continue as if they are roughly back where they started. Their clever son Charlie, on his way to MIT to do graduate work, is hopelessly smitten with Cassie, his stunning American along for the ride as a bribe to get him to join the family holiday. Catherine (Cat) is in full sixteen year old, anarcho-bolshie mode and mostly listens to her iPod. At the beginning of the holiday Kier had been both outraged and mesmerized after coming upon Charlie and Cassie making love in the Gatwick Airport chapel.
Back in London Kier is increasingly troubled - disconnected, drinking too much, moody – clearly a man in crisis. He teaches some (to him silly) adult education courses, works fitfully on one of the commercially successful detective stories he writes, and goes for long anguished walks on Hampstead Heath. Finally, after further brushes with his demons and no longer able to see the point of it all, Kier signs off with a bottle of sleeping pills. Fran, returning unexpectedly early from a conference, 'saves' him. Not surprisingly she is seriously upset and annoyed with herself for not having realised just how lost Kier is. Cat is confused and perturbed, having had a pleasant dinner with her Dad only the night before.
Some weeks after Charlie has left for the States, Cassie invites the Buchans to dinner at which Kier gets stoned and drunk and Fran is not amused. The next day Charlie phones to say he can't get through to Cassie and asks his father to go down to her flat to see what's up, and implore Cassie to join him in America. After duly delivering Charlie's sad request, on an impulse Kier asks Cassie to lunch after which bibulous event they return to her flat and have repeated and mutually satisfying sex.
From the word go Kier is a goner while Cassie is simply having an exciting fling with a good looking, interesting older man who happens to be her boyfriend's father. But during the course of a lost weekend in exotic Leighton Buzzard, she realizes that much to her surprise she has fallen in love. The predictable cat-and-mouse game ensues until Charlie's premature return for Christmas calls their hand. Kier and Cassie decamp to Europe and the pleasures and consequences of their flight into themselves. They linger in Florence revelling in each other and the Tuscan cliché, then meander through Provence, the Basque country and Southern Spain. In Tangier (where they plan to winter) Cassie runs into and is roughed up by her ex-husband, an unpleasant old Etonian sponge. Time to move on.
In Barcelona they live the best of times. They love and are loved in equal measure. A perfect sentence. When Cassie discovers she's pregnant Kier is at first distraught but soon comes to accept this twist in their narrative and is even looking forward to their new reality. But, one afternoon he returns to their apartment to discover Cassie dead, shot by the pistol Kier had left behind in his London house. Charlie has tracked them down, exacted his crude vengeance and disappeared.
Devastated and plagued by confused notions of his complicity in this grim endgame, Kier hands himself over to the local police. Eventually he is extradited to England, tried and given a life sentence. At one point Cat takes time off from studying for her A-levels to go to see her Dad in prison where they are reconciled. Later, Fran, having belatedly deduced Kier's innocence, visits him and offers to find out how to re-open his case. He refuses, saying he is where he belongs.