Richard Denham Biography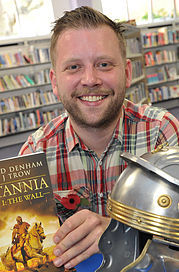 Richard Denham is the son of a retired sergeant in the British Army and is interested in military history. He has a young son named Tristan, and struggles to deny that he is named after one of King Arthur's knights.

Richard enjoys collaborations and is the co-author of the popular 'Britannia' series with M. J. Trow which follows a group of soldiers and their descendants through the madness of a chain of events which will eventually lead to the fall of Roman Britain and the descent into the Dark Ages.