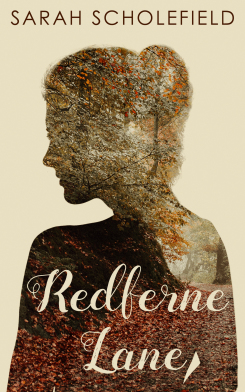 Grace is a 29 year old widow – her husband Ezra was killed two years previously in a cycling accident, just after they had moved to Redferne Lane. Grace lives in one of three cottages at the bottom of Redferne Lane and at the other end is Redferne House which is owned by Grace's brother-in-law Noah and his wife Josie. Their two sons Godfrey and Barty live with them and they are expecting a third child. In addition, Noah's fifteen year old daughter from his first marriage, Eliza resides at Redferne House.
Grace has found the years since Ezra died hard and she is lonely and isolated. She has little connection to Noah and Josie and their children, or her neighbours. She doesn't have any friends and she is struggling to hold down her job in arts administration. She suffers from panic attacks and self medicates with alcohol and she has developed a fondness for prescription medication.
The cottage next door to Grace is occupied by Sam and her teenage son Jerome. Sam is a cleaner at Redferne House. She is having an affair with Noah. Torin finds his brother and Sam having sex; everyone finds out. Sam is forced to leave Redferne Lane.
Jerome is in his final year of school. He falls in love with Noah's daughter Eliza. Eliza falls pregnant and does not want the baby. She enlists Grace's help in organising the abortion.
In the last cottage on Redferne Lane lives 79 year old Ada. She used to work at Redferne House. She has an accident and requires care afterwards. Grace looks after her and is surprised when Jerome also steps in to help care for the old woman. Ada then has a stroke and has to move to a care home.
Torin is Ezra and Noah's half brother. He has spent much of his adult life building his business – much of this has been abroad. Grace and Torin first met before Grace met Ezra and she had no idea that Torin was Ezra's brother. Although he suspected Ezra never knew the original nature of Torin and Grace's relationship.
Grace has not seen Torin since Ezra's funeral. When he suddenly appears in Redferne Lane feelings Grace has suppressed resurface. There is a strong attraction between Torin and Grace and it is only a matter of time before they end up in bed together. There is talk of love but ultimately Grace realises that her life does not lie with Torin. He cannot give her what she wants.
Instead Grace finds solace with friendships. She finds an unlikely bond with Jerome and ultimately offers him a place to live so he can finish school without moving, when Sam has to leave Redferne Lane. In addition Grace finds her a friendship with Josie as she realises that Josie too needs support.