Shantha Perera Biography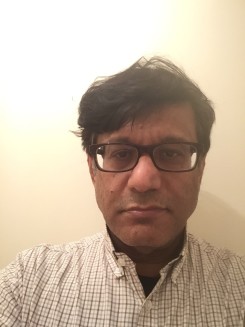 Shantha Perera is a senior lecturer in immunology and infection at the University of Wolverhampton, UK. He has taught immunology and infectious diseases from year 1 undergraduate to masters level for nearly three decades.
He also has extensive research experience in immunology across diverse fields such as autoimmune disease, cancer immunology and more recently, psychoneuroimmunology. He has published over 20 peer reviewed primary research articles in immunology, including a publication in Nature. He has supervised several doctoral students and is a member of the British society of immunology.
Edge of Mysteries is his second book. He was the principal author of a textbook (Integrated Medical Sciences The Essentials; John Wiley;2007). The book, primarily written for medical students, used a novel approach where the principles of medical sciences were presented through a cast of fictional characters
How I Found the Agency
I was looking for a literary agent specialising in non-fiction and my search led to Andrew's very informative website. I found Andrew's advice invaluable. Following his suggestion, I wrote four more chapters updating the book, covering the ongoing history of immunology through the prism of the Covid-19 pandemic. Andrew is very supportive, professional, thorough and I am fortunate to have found him!