Steven Roughton Biography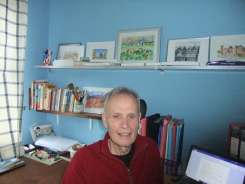 As a Chartered Civil and Structural Engineer, Steven Roughton has over 30 years' experience designing and investigating structures, defying gravity.
After graduation he trained with Ove Arup, later running his own small consultancy for over 20 years.
During his career he cultivated an interest in the forensic examination of buildings, delving into their history and mystery and applying his technical knowledge to fully appraise and understand the structures, their character.
How I Found the Agency
During an internet search, I was impressed by Andrew's testimonials, his preference for non-fiction and in particular his love of history.
Andrew promptly replied to my submission and has guided me through the early stages of publication with honesty and professionalism.
I look forward to our ongoing working relationship.