Tanya Gupta Biography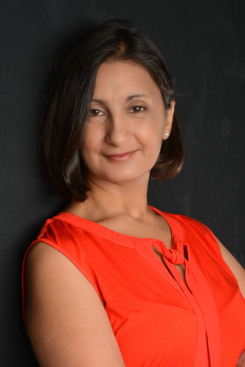 Tanya Gupta was educated at Royal Holloway, University of London (BA Hons English Literature) and the University of Surrey (MA Dance Studies), and she spent a year in the US on a Liberal Arts scholarship at Sweet Briar College VA, where she explored everything from French women writers to US politics. Tanya is a journalist writing for the BBC News website. She loves beachcombing and is obsessed with fairy tales. Her speculative novel is part fairy tale, part psychological thriller.
How I Found the Agency
I was so absorbed in editing my novel, I think I could have continued the process forever. But after I asked The Literary Consultancy for a report and then went on to win a first chapter competition, it was time to pitch it. I embarked on approaching agents with the help of submissions consultant Claire Wingfield, and then I found David Haviland and the Andrew Lownie Agency on the Agent Hunter website. I saw David was a journalist and writer himself - so I thought we'd work in a similar way. I also saw he was seeking vivid and dramatic - and sometimes quirky - stories seeking to address a real world issue. And I did have a mermaid with a very complicated real world life, so I thought I'd send it in.