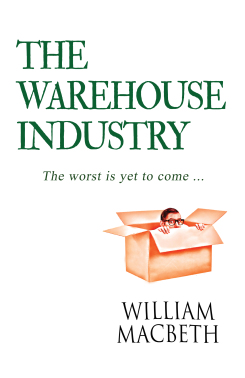 Imagine this: there is a man. He hates his brother.
The man has a secret. He is trying not to draw attention to himself. He is succeeding. Not drawing attention to himself seems to come quite naturally to him. He is good at it. It is the only thing he has ever been much good at.
He certainly wasn't much good at working in the pie factory, or the market research company, or the warehouse industry.
He worked in the warehouse industry for fifty-one weeks. It is the longest he has ever worked anywhere. He never lasts long anywhere, to tell the truth.
The man almost had sex with the manager's daughter, but didn't quite. Oh well, almost.
Another thing: the man once killed a duck. The duck was called Peter, and it was an accident. But in a way it wasn't an accident too, if that makes sense. Peter is the only character that is named in this book, and it's not even his real name. His real name is probably 'Quack' or something like that.
Having once killed a duck, the man believes himself capable of anything. Anything bad, that is.
I'm not sure if you're supposed to like the man or not. I don't think you are. He doesn't really do anything that might make you like him.
This book is about that man.