The British Isles: A Trivia Gazetteer
The British Isles: A Trivia Gazetteer is a vast general knowledge gazetteer of Great Britain and Ireland.
Featuring information on more than a thousand different British locations, its 101 chapters cover
subjects as diverse as the places mentioned in Shakespeare to the discovery of the chemical elements;
the origins of the Olympic Games to the film sets of Hollywood movies; and passengers onboard the
Titanic to suspects in the infamous case of Jack the Ripper.

Put simply, the basic concept behind the book is that just about everybody will know some fact or gem
of information about the place in which they were born or where they were live, and The British Isles: A Trivia Gazetteer is an inventive location-by-location attempt to collect together as many of these remarkable stories, histories and biographies as possible. Who would have thought, for instance, that Sunderland was the home of the first ship ever to circumnavigate Australia, or that America's first practicing female doctor was in fact born in Bristol? Who knew that Swansea was the birthplace of Princess Lilian of Sweden, or that Neath's Ray Milland holds the record for perhaps the shortest Oscar acceptance speech in history? And just where in the British Isles is there a waterfall three times the height of Niagara Falls?
As much an accessible and informative reference book as it is an entertaining miscellany of the British
Isles,The British Isles: A Trivia Gazetteer aims to expand our knowledge of these extraordinary islands whilst uncovering and celebrating some of their most remarkable people and places.
Book Author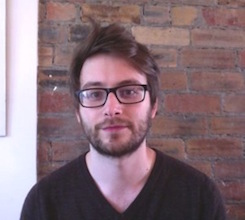 Paul Jones was born in South Shields in 1983. A graduate of the University of Newcastle-upon-Tyne, he returned to university in 2006 to study for an MLitt postgraduate course in English, and it was whilst writing an essay on the origins of local placenames that he came up with the idea behind his first book, The Trivia Atlas of the British Isles. An accomplished classical pianist and a self-confessed geek, he launched his own monthly online quiz game journal, K2 Magazine, in February 2011. He now lives and works in Jesmond in Newcastle-upon-Tyne.
more about Paul Jones...
Book Reviews
Good Book Guide
"Full of fascinating anecdotes and interesting trivia."
Discover Britain Magazine
"Lovers of Britain and British miscellany are sure to love this."
The Lady
"Fascinating facts."