About the Agency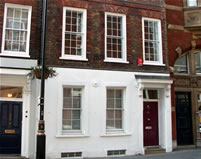 The Andrew Lownie Literary Agency Ltd, founded in 1988, is now one of the UK's leading boutique literary agencies with some two hundred non-fiction and fiction authors and is actively building its fiction list through new agent David Haviland. It prides itself on its personal attention to its clients and specialises both in launching new writers and taking established writers to a new level of recognition.
Books represented have included: The Cambridge Guide to Literature in English: The Oxford Classical Dictionary; The Penguin Companion to the European Union; Norma Major's history of Chequers; the memoirs of Sir John Mills, Alan Whicker, Gloria Hunniford, David Hasselhoff, Emily Lloyd, Kerry Katona and Patrick MacNee; the best-selling fostering series by Cathy Glass and Casey Watson; Sam Faiers' Living Life the Essex Way; Daniel Tammet's international best-seller Born on a Blue Day; Laurence Gardner's The Magdalene Legacy and The Shadow of Solomon, the literary estates of Joyce Cary and Julian MacLaren-Ross; the historians Juliet Barker, Roger Crowley, Tom Devine, Robert Hutchinson, Sean McMeekin, Linda Porter, Geoff Roberts ,Desmond Seward, David Stafford and Christian Wolmar; the wine writer Michael Schuster; crime writers, such as Mei Trow and David Roberts, and thriller writers such as Duncan Falconer.
Articles and Advices
How We Work Together (part 2) Jul 07 2014 | leave a comment
Randall Hansen The basis of any book, and particularly books aimed at both an academic and commercial market, is a long lonely slog in the archive and the library. Different author...
How We Work Together (part 1) Jun 29 2014 | leave a comment
Every relationship between an author and agent is different depending on the needs of the author and type of book. Here forty agency authors describe the relationship they have with Andre...
A Week in the life of a ghostwriter Jun 17 2014 | leave a comment
Katy Weitz, one of Britain's most successful ghosts, outlines a recent week in her life as a ghostwriter. Monday Up at 4am to catch flight to Edinburgh to start interviewing Tress...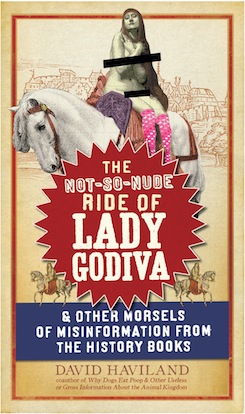 Featured Book: The Not-So-Nude Ride of Lady Godiva: & Other Morsels of Misinformation from the History Books
The Not-So-Nude Ride of Lady Godiva is the latest instalment in David Haviland's fascinating and hilarious series of trivia books. Previous titles have included Self-Harming Parrots and Exploding Toads, which looked at the oddities of the animal kingdom, and Why You Should Store Your Farts in a Jar, which is a collection of entertaining stories about medicine and health. Like the previous titles, The Not-So-Nude Ride of Lady Godiva will use the popular 'notes and queries' format, as it addresses a series of bizarre and obscure questions. This time, the focus is on history...