About the Agency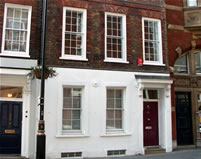 The Andrew Lownie Literary Agency Ltd, founded in 1988, is now one of the UK's leading boutique literary agencies with some two hundred non-fiction and fiction authors and is actively building its fiction list through new agent David Haviland. It prides itself on its personal attention to its clients and specialises both in launching new writers and taking established writers to a new level of recognition. Andrew Lownie has been short-listed at the British Bookseller Awards for Literary Agent of the Year for the last two years.
Books represented have included: The Cambridge Guide to Literature in English: The Oxford Classical Dictionary; The Penguin Companion to the European Union; Norma Major's history of Chequers; the memoirs of Sir John Mills, Alan Whicker, Gloria Hunniford, David Hasselhoff, Emily Lloyd, Kerry Katona and Patrick MacNee; the best-selling fostering series by Cathy Glass and Casey Watson; Sam Faiers' Living Life the Essex Way; Daniel Tammet's international best-seller Born on a Blue Day; Laurence Gardner's The Magdalene Legacy and The Shadow of Solomon, the literary estates of Joyce Cary and Julian MacLaren-Ross; the historians Juliet Barker, Roger Crowley, Tom Devine, Robert Hutchinson, Sean McMeekin, Linda Porter, Geoff Roberts ,Desmond Seward, David Stafford and Christian Wolmar; the wine writer Michael Schuster; crime writers, such as Mei Trow and David Roberts, and thriller writers such as Duncan Falconer.
Agency authors have won or been short-listed for the following prizes over the last few years: Samuel Johnson; Longman-History Today Award; APG Richard Neustadt Book Prize for the best book on US government and politics ; Norman B. Tomlinson Book Prize for the year's best in English on the First World War; the Lionel Gelber Prize awarded for books on foreign affairs that deepen public debate on important international issues; Barbara Jelavich Book Prize; the Keats-Shelley Prize; Tony Lothian Prize; the Warwick Prize for Writing; The Royal Society Prize for Science Books; Jerwood Non-fiction award; Educational Writers Award; British Travel Press Awards; Gourmand Award for Best Wine Photography; Roederer Best International Wine Book; Green Carnation Prize and The People's Book Award.
Articles and Advices
Writing Habits Nov 15 2014 | leave a comment
Sixteen agency authors describe their writing habits. Juliet Barker There comes a point in the cycle of writing a book when you have to draw a line and say: 'I cannot afford to...
Further ghostly aspirations Nov 15 2014 | leave a comment
In a sequel to the website article 'Ghostly Aspirations', published last November, eight of the agency's ghosts explain the sort of books they would like to work on. Mandy Appleyard ...
The Commissioning Process Nov 03 2014 | leave a comment
Trevor Dolby, the Publisher of the Penguin Random House imprint Preface, outlines the commissioning process. What's on your bucket list? Seeing the Northern Lights? Swimming with dol...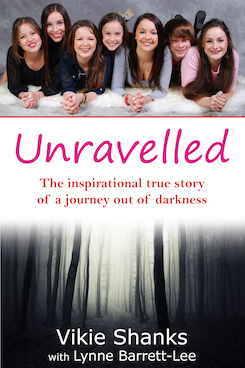 Featured Book: Unravelled: The inspirational true story of a journey out of darkness
"September 15th 2007 is a date that will stay with me always. For it's the day that Paul, my late husband and father to my seven children, decided he'd had enough of the life he had created for us all, and took himself off to the woods on the edge of our property, and fatally slashed his neck and arms." When Vikie Shanks met Paul, he seemed to be everything a girl could ever want. Handsome, attentive, caring and musically gifted, he felt like the antidote to all the bad things that had happened in her life. Vikie had had a deeply unhappy childhood, and it had sc...