About the Agency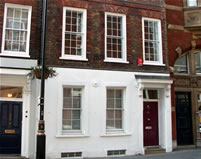 The Andrew Lownie Literary Agency Ltd, founded in 1988, is now one of the UK's leading boutique literary agencies with some two hundred non-fiction and fiction authors and is actively building its fiction list through new agent David Haviland. It prides itself on its personal attention to its clients and specialises both in launching new writers and taking established writers to a new level of recognition.
Books represented have included: The Cambridge Guide to Literature in English: The Oxford Classical Dictionary; The Penguin Companion to the European Union; Norma Major's history of Chequers; the memoirs of Sir John Mills, Alan Whicker, Gloria Hunniford, David Hasselhoff, Emily Lloyd, Kerry Katona and Patrick MacNee; the best-selling fostering series by Cathy Glass and Casey Watson; Sam Faiers' Living Life the Essex Way; Daniel Tammet's international best-seller Born on a Blue Day; Laurence Gardner's The Magdalene Legacy and The Shadow of Solomon, the literary estates of Joyce Cary and Julian MacLaren-Ross; the historians Juliet Barker, Roger Crowley, Tom Devine, Robert Hutchinson, Sean McMeekin, Linda Porter, Geoff Roberts ,Desmond Seward, David Stafford and Christian Wolmar; the wine writer Michael Schuster; crime writers, such as Mei Trow and David Roberts, and thriller writers such as Duncan Falconer.
Articles and Advices
The Future of Agenting Apr 13 2013 | 3 comments
Andrew Lownie gives his thoughts on the future of agenting. He will be discussing the issue at the London Book Fair on Tuesday. The publishing landscape is rapidly changing with t...
Ghostly Reflections Mar 03 2013 | 2 comments
Sixteen of the agency's ghost writers share their five tips on how they work with their subjects and what they believe is needed to ghost a successful book. Mary Alexander, ghostwriter...
Some Tips on Approaching an Agent Jan 26 2013 | 8 comments
Andrew Lownie offers some advice on how best to present yourself to an agent. Authors are often angry, frustrated or shocked by the responses or lack of responses from agents and it mi...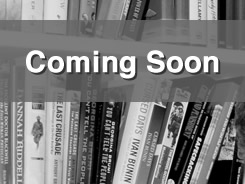 Featured Book: Around the Coast in Eighty Waves
Living in an ancient, unheated campervan for fourteen months, including the coldest winter for thirty years, Jonathan Bennett travelled clockwise round the country, surfing every beach there were waves – and several where there weren't. From Cape Wrath to the Lizard Peninsula, from Orkney to Anglesey, he shared the waves with seals, sewage and fellow surfers, meeting friendly locals, and not so friendly ones, and taking a snapshot of the nation from a unique perspective, fifty metres off-shore. Along the way he dragged his board for several miles over the Scottish hills to sur...