About the Agency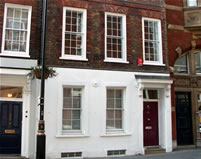 The Andrew Lownie Literary Agency Ltd, founded in 1988, is now one of the UK's leading boutique literary agencies with some two hundred non-fiction and fiction authors and is actively building its fiction list through new agent David Haviland. It prides itself on its personal attention to its clients and specialises both in launching new writers and taking established writers to a new level of recognition.
Books represented have included: The Cambridge Guide to Literature in English: The Oxford Classical Dictionary; The Penguin Companion to the European Union; Norma Major's history of Chequers; the memoirs of Sir John Mills, Alan Whicker, Gloria Hunniford, David Hasselhoff, Emily Lloyd, Kerry Katona and Patrick MacNee; the best-selling fostering series by Cathy Glass and Casey Watson; Sam Faiers' Living Life the Essex Way; Daniel Tammet's international best-seller Born on a Blue Day; Laurence Gardner's The Magdalene Legacy and The Shadow of Solomon, the literary estates of Joyce Cary and Julian MacLaren-Ross; the historians Juliet Barker, Roger Crowley, Tom Devine, Robert Hutchinson, Sean McMeekin, Linda Porter, Geoff Roberts ,Desmond Seward, David Stafford and Christian Wolmar; the wine writer Michael Schuster; crime writers, such as Mei Trow and David Roberts, and thriller writers such as Duncan Falconer.
Articles and Advices
What UK Fiction Editors Want 2014 Jan 13 2014 | leave a comment
Katherine Armstrong Editor (crime) - Faber My remit is to commission contemporary, commercial crime and thrillers and I've been lucky in finding two fantastic up and coming authors to...
What US Editors Want 2014 Jan 10 2014 | leave a comment
Twenty-one American editors explain the books they want to buy in 2014. Stephanie Bowen , Senior Editor , Sourcebooks Inc Though the majority of my list is adult nonfiction, I ...
What UK Non-Fiction Editors Want 2014 Jan 10 2014 | leave a comment
In the agency's annual feature, forty-three editors outline the sort of books they are hoping to commission this year. Hugh Andrew, Managing Director, Birlinn It would be too...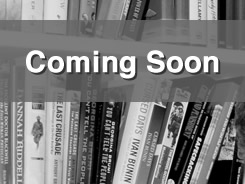 Featured Book: 21st Century Courage: Stirring Stories of Modern British Heroes
The book examines examples of outstanding courage exhibited by people living in modern Britain. These include British servicemen and servicewomen serving in Iraq and Afghanistan, police officers, and ordinary civilians in Britain and around the world. All of the cases cited have been awarded gallantry medals by the British government since 2000. The purpose of the book is to inspire modern British people. In the past, the heroes of Empire were well-known and respected, but since the Second World War people have tended to associate heroism with celebrity instead. We hear footballers and acto...