About the Agency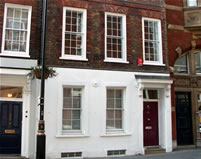 The Andrew Lownie Literary Agency Ltd, founded in 1988, is now one of the UK's leading boutique literary agencies with some two hundred non-fiction and fiction authors and is actively building its fiction list through new agent David Haviland. It prides itself on its personal attention to its clients and specialises both in launching new writers and taking established writers to a new level of recognition.
Books represented have included: The Cambridge Guide to Literature in English: The Oxford Classical Dictionary; The Penguin Companion to the European Union; Norma Major's history of Chequers; the memoirs of Sir John Mills, Alan Whicker, Gloria Hunniford, David Hasselhoff, Emily Lloyd, Kerry Katona and Patrick MacNee; the best-selling fostering series by Cathy Glass and Casey Watson; Sam Faiers' Living Life the Essex Way; Daniel Tammet's international best-seller Born on a Blue Day; Laurence Gardner's The Magdalene Legacy and The Shadow of Solomon, the literary estates of Joyce Cary and Julian MacLaren-Ross; the historians Juliet Barker, Roger Crowley, Tom Devine, Robert Hutchinson, Sean McMeekin, Linda Porter, Geoff Roberts ,Desmond Seward, David Stafford and Christian Wolmar; the wine writer Michael Schuster; crime writers, such as Mei Trow and David Roberts, and thriller writers such as Duncan Falconer.
Articles and Advices
Writing Habits Nov 15 2014 | leave a comment
Sixteen agency authors describe their writing habits. Juliet Barker There comes a point in the cycle of writing a book when you have to draw a line and say: 'I cannot afford to...
Further ghostly aspirations Nov 15 2014 | leave a comment
In a sequel to the website article 'Ghostly Aspirations', published last November, eight of the agency's ghosts explain the sort of books they would like to work on. Mandy Appleyard ...
The Commissioning Process Nov 03 2014 | leave a comment
Trevor Dolby, the Publisher of the Penguin Random House imprint Preface, outlines the commissioning process. What's on your bucket list? Seeing the Northern Lights? Swimming with dol...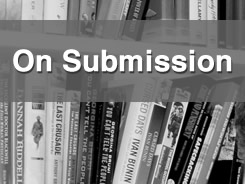 Featured Book: Renishaw and the Sitwells
This is the story of a Derbyshire house and the family who have lived there for centuries. Home of Edith, Osbert and Sacheverell Sitwell, infested by ghosts as some houses are by rats, its owners have been colourful since it was built by, a Cavalier turned Roundhead – a Regency Buck who hunted a tiger with his hounds added the great rooms. The creator of today's Renishaw was eccentric Sir George, who laid out the beautiful gardens, bought the Italian furniture and had Sargent paint his family, but was belittled in his son Osbert's biography. Osbert made it a magnet for writer...