Alex Outhwaite Biography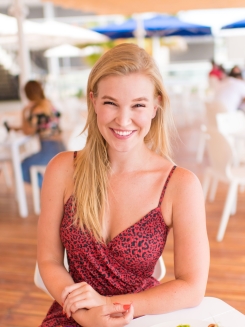 Alex Outhwaite is a travel television presenter with TV shows broadcast in 35 countries worldwide on Travelxp, including in the UK, USA and Dubai. She has built up a large social media following of avid travel lovers including 140,000 subscribers on her YouTube channel where she documents her travels and a further 55,000 on Instagram. With over 8 million views on her YouTube videos she has created content for a number of tourist boards including Visit Honduras, Visit Oman and St Pete, which earned her a nomination for 'Travel Vlogger of the Year' at the USA Media Awards 2020.
Having visited over 70 countries she is known for highlighting lesser visited destinations such as Uzbekistan & El Salvador and her show 'Off The Grid' filmed in Kashmir was nominated for Travel Show of the Year at the Indian Television Awards. She is a regularly requested speaker at travel industry events such as Experience Africa, LATA and a guest on travel podcasts including World Nomads and Walks Around Britain.