Amanda Wright Biography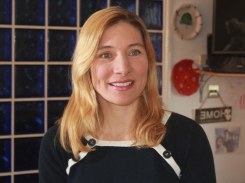 It has taken years for Amanda Wright, 39, to overcome the trauma of witnessing her mother's brutal murder aged four but now she is finally ready to share her incredible journey in her memoir This is After.
Despite being forced to leave school aged 17, she managed to continue her education through her work as a play leader at Strathmore Fun Club.
Later she attended university as a mature student and was thrilled to get a first class degree in Early Years & Educational Studies.
Amanda, from Stevenage in Hertfordshire, has been married to Glen, a tiler, for 13 years and is a loving mother to two daughters aged eight and 12. She has worked with children most of her adult life.