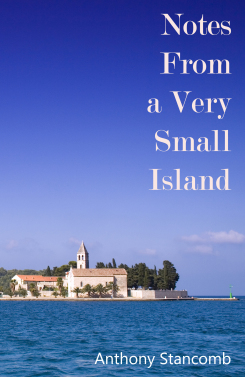 A follow up to Under a Croatian Sun, Radio Vis charts the continuing fortunes of the author and his wife as they struggle to adjust to the ways of their adopted island.
This year, their friend Dario starts a local radio station, and his sardonic commentaries on his fellow countrymen and their politics runs through the book, highlighting life in Croatia.
The couple try to start a number of projects – a vineyard, a sailing school and a restaurant – but they are bogged down by local politics and government red tape. But their efforts often have hilarious consequences, and through their involvement, they learn a lot about the character of the people.
The book follows islanders' attempts to adapt to the modern world, and the shenanigans as the country desperately (and often comically) tries to join the EU. The island's past links with England in WW II and the Napoleonic War are also explored when a group of British WW II veterans arrive, and we learn about the fighting, and why Yugoslavia became communist. We also see how people coped with life under communism and with the recent war.
Two other threads also run through the book – the turbulent romance of Dario and his wife as they desperately try to have a baby, and the romance of the couple's own daughter.
Despite the tales of hardships and sorrows, this is predominantly a story about the joy of living; of feasts, winemaking, budding romance and dances with policeman. It is a deeply felt portrait of a people adjusting to a modern world, at the same time as a tale of one English couple's absorption into the community.