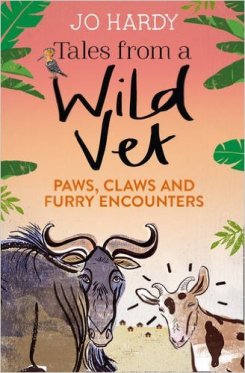 Tales from a Wild Vet is the story of young vet Jo Hardy's first year travels as a fully-qualified vet.
After the excitement of graduating from veterinary school with honours, Jo has to decide what she's going to do next and while many of her friends are settling into local town or country practices, Jo is thirsting for adventure.
After four months of locum work, Jo heads out to Africa to work as a volunteer in some of the toughest conditions in the world. First stop is South Africa, where she volunteers for the Society for the Prevention of Cruelty to Animals (SPCA), working in township areas, helping to rescue animals which are often in a desperate state.
Three months on Jo head for Uganda to work for the charity World in Need, teaching rural families how to care for the goats donated to them by people in more affluent countries.
Working in the north near Lira, Jo spends a month out of all internet contact, working with villagers who have no access to a vet and living without electricity or running water.
Jo's next stop is Morocco, where once again she is working with rural people who have no access to vets.
Jo's travels are an extraordinary, eye-opening education for a newly-qualified vet wanting to give something back to people and animals in some of the world's toughest situations.