Carolyn Kirby Biography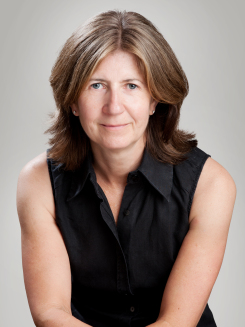 Carolyn Kirby studied history at Oxford University and novel writing at Faber Academy. Her novel Half of You, a thriller set in 1880's Birmingham, follows its troubled protagonist's search for the roots of her scarred personality amidst the origins psychiatry and new ideas about 'Nature versus Nurture.' As the dark secrets of her past unravel, Cora must decide if her own nature is an unalterable product of biology and upbringing or if she has the strength to change.
The book was runner-up in the Daniel Goldsmith First Novel Prize in 2017. Darcy Nicholson, one of the judges and a commissioning editor at Penguin Random House said; "Half of You is tense and pacey with the rare combination of driving plot as well as deep emotion. The twists and reveals are deftly handled and at one point Carolyn damn near broke my heart. The theme of nature versus nurture is oft explored but is done so here with fresh energy and zeal."
In October 2017, Half of You won first prize in the Bluepencilagency First Novel Award judged by literary agent Eve White and author Saskia Sarginson. Carolyn's previous work has been long-listed for the Mslexia Novel Prize, the Exeter Novel Prize and the Lucy Cavendish College Fiction Prize.