Christian J Dubois Biography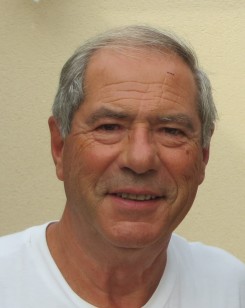 A French citizen, Christian was born in Morocco, and lived in India, Belgium and Luxembourg, before settling in Provence. After studying architecture and business in Marseille and Paris, he worked as an architect specialising in Roman and Greek marine archeology - the subject of his very first book, published in 1976. He then moved into industry and joined a major petroleum company with whom he travelled around the world for many years. His observations and experiences from this time formed the basis of a number of award-winning short stories, as well as his first novel, Lignes de terre, which was published in 2011. He also continued to write non-fiction and in 2013, his biography Clot Bey, médecin de Marseille, was awarded the Prix Félix de Beaujour by the Academy of Marseille.
His second novel Le Pneu was self published in French in 2015 and when a friend, Liz Huntley, approached him with the idea of writing an English version, he jumped at the chance. Christian and Liz both share a passion for travel, a keen interest in cultural differences and a love of great stories that follow a classic narrative arc.
How I Found the Agency
As a newcomer to this I referred first to the Writers' and Artists' Yearbook and then researched agents who seemed likely to be interested in The Tyre. I loved the clarity of the Andrew Lownie website and its focus on the authors and the books. I liked everything I read about the Agency including the many very useful articles for authors contributed by Andrew and David Haviland to online writers' forums, as well as the wealth of articles on the website itself. I also liked the fact that David is actively building the fiction list and that he suggests he would reply to submissions within two weeks. I was delighted to get a very quick positive response from David, firstly to the initial submission and then to the whole manuscript and had no doubt that this was the right home for our book.