Duncan Robertson Biography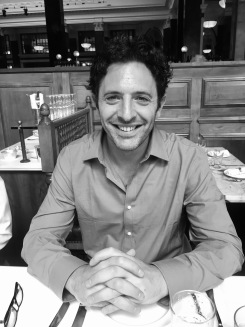 Duncan Robertson is a freelance investigative journalist.
After graduating from Warwick University with a First in English Literature, he cut his teeth as a news reporter on The Sentinel in Stoke-on-Trent and then moved to the Daily Mail in London where he worked on some of the biggest crime stories of the day - including the Alex Litvinenko assassination, Amanda Knox mystery and the faked death of John Darwin. He also spent six months investigating the knotty problem of London gang crime.
Man at the Door, a True Crime investigation into the death of Mayfair socialite Robert Troyan, is his first book. There are plans for it to be serialised in a podcast next year.
He lives in London with his very forbearing wife Kim and his two young daughters.
How I Found the Agency
I was introduced to Andrew via email by the producer of my podcast because of his reputation and interest in True Crime. He read the manuscript with commendable speed and I'm delighted by his enthusiasm for the project.