Georgie Campbell Biography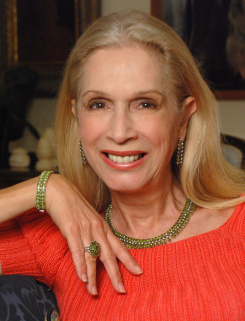 Lady Colin Campbell was born in Jamaica in 1949 and is a London Times and New York Times bestselling author. Her works include People of Colour and the Royals (2019), The Queen's Marriage (2018), The Untold Life of Queen Elizabeth the Queen Mother (2012), Daughter of Narcissus (2009), Empress Bianca (2005), The Real Diana (2004), A Life Worth Living (1997), The Royal Marriages (1993), Diana in Private (1992), and Guide to Being a Modern Lady (1986). A renowned animal lover, she also ghosted With Love from Pet Heaven by Tum Tum the Springer Spaniel (2010).
Praise for her works includes: 'the most believable Diana biography'(People Magazine); 'the most sensational book of the year' (Mail on Sunday); 'brilliant' (Literary Review); 'Lady Colin Campbell's books are now must haves' (Royal Book News); and 'I admire her; buy her book' (Lynn Barber); and 'it was Lady Colin, not Morton who first put (all the revelations about Princess Diana) in print' (Sunday Times).
She lives between London and Castle Goring with her sons and her pets.