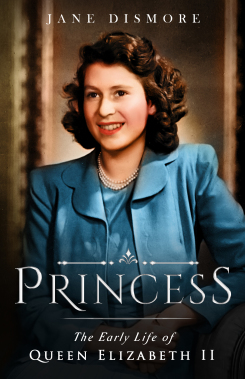 In February 1952 the Duke of Windsor prepared to leave New York to attend the funeral of his brother, George VI. Standing on the deck of the Queen Mary, he gave a prepared speech to reporters and film crews. 'I was 41 when I succeeded my father and many thought that young. But Queen Elizabeth is only 25 – how young to assume the responsibilities of a great Throne in these precarious times'. Although he spoke of his sorrow at his brother's loss, the world knew it was his abandonment of that 'great Throne' as Edward VIII in 1936 that had placed his niece upon it. Even though Princess Elizabeth was only ten when the Abdication established her destiny, no-one imagined she would accede to the throne so young, becoming Britain's longest-reigning monarch.
Her life might have been very different. 'Princess Elizabeth was a very normal little girl, laughing, very gregarious and loved playing games. We usually had horsey games,' recalls her childhood friend, Lady Myra Butter. Had she not become Queen, she would have enjoyed a quieter life: 'She is basically a country girl, happiest with her dogs and horses,' says her cousin Margaret Rhodes. But as Heiress Presumptive any dream of one day living as she pleased became impossible. Princess Elizabeth learned during difficult years to prepare for 'the inevitability of her future'.
With new material, here is a fresh look at her life as Princess, a period rarely dealt with specifically: it usually forms part of a wider look at her reign. While Princess she met and married Philip, with whom she will celebrate their 70th wedding anniversary in November 2017. Another whose life's course was changed early on, he was more worldly but similarly pragmatic. The author has interviewed close friends and relations of Princess Elizabeth and of Prince Philip, and draws on previously unpublished documents, which provide new anecdotes and insights. Light is shed on the Princess's royal relations and on her mother's family, the Bowes Lyons, whose influence on his mother Prince Charles has acknowledged. Her upbringing gave her a broad and solid background from which to draw during her reign. Out of a little Princess they made a Queen.