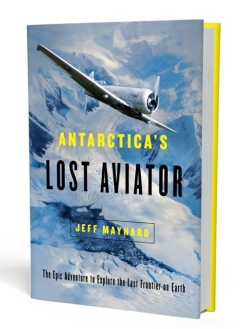 By the 1930s, no one had crossed Antarctica and its vast interior remained a mystery frozen in time. Hoping to write his name in the history books, wealthy American Lincoln Ellsworth announced he would fly across the unexplored continent. And to honour his hero, he would carry Wyatt Earp's gun belt on the flight. The main obstacles to Ellsworth's ambition were that he didn't like the cold, he avoided hard work and he couldn't navigate. Consequently, he hired the experienced Australian explorer, Sir Hubert Wilkins, to organise the expedition on his behalf.
While Ellsworth battled depression and struggled to conceal his homosexuality, Wilkins purchased a ship, hired a crew and ordered a revolutionary new aeroplane. The Ellsworth Trans-Antarctic Expeditions became epics of misadventure, as competitors plotted to beat Ellsworth, pilots refused to fly, the crew mutinied and the ship was repeatedly trapped in the ice.
Finally, in 1935, Ellsworth took off to fly from the Weddell Sea to the Ross Sea. A few hours after leaving, radio contact with him was lost and the world gave him up for dead.
Jeff Maynard discovers the lost records of one of the strangest episodes in polar history, including previously unpublished diaries, correspondence, photographs and film, to reveal the amazing true story of the first crossing of Antarctica and how, against all odds, it was achieved by a insecure, fifty-five-year-old loner.