Jeremy Josephs Biography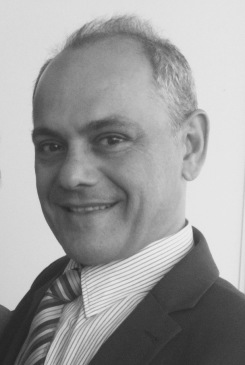 Born in 1956, Jeremy Josephs graduated from Leeds University before attending the Inns of Court School of Law and being called to the Bar in 1979. He then accepted an offer to attend Bordeaux University as a lecturer-in-law for one year. He went on to become political assistant to the Rt. Hon. Sir David Steel, MP, then the leader of the Liberal Party. The period of his employment with the Liberal Party coincided with the birth of the SDP and the subsequent formation of the Liberal-SDP Alliance. The story of the development this political union formed the subject matter of his first publication Inside the Aliiance.
His second book, Swastika Over Paris was published simultaneously on both sides of the Atlantic - Bloomsbury in the UK and Arcade in the US. The book is a true account of the plight of two Jewish families, one rich and one poor, during the war years.
Dr Jack: Calcutta';s Pavement Doctor also published by Bloomsbury, is a biography of a remarkable doctor who campaigns on behalf of the lepers and destitutes of West Bengal. A television documentary, based upon the book, was broadcast by the BBC.
His next book, One Bloody Afternoon documenting the history of the tragedy at Hungerford was selected to appear in the Reader's Digest imprint "Today's Best Non-Fiction".
There then followed A Vineyard in the Dordogne , also published by Smith Gryphon, and the subject of a major serialization in the Mail on Sunday. Ramsay Editions published a French edition, the translation being selected for the French book club Le Grand Livre du Mois. This book chronicles the attempt of Nick Ryman - who founded the famous stationery chain - to pursue his dream of making the best wine in Bergerac whilst at the same time living in a magnificent chateau. The book assesses the price of his dream.
Rosa's Child represents a return to the theme of the war years, and an account of one woman's determined quest to find out the fascinating but ultimately tragic truth concerning her heritage. This book received extensive publicity in the UK, was the subject of a major serialization in the Daily Mail, with a hardback German language edition also being published.
He has been married to Clair Symonds, a (now retired) professional ballet dancer, since 1984. The Josephs family left London for Montpellier in the south of France in the early 1990s.