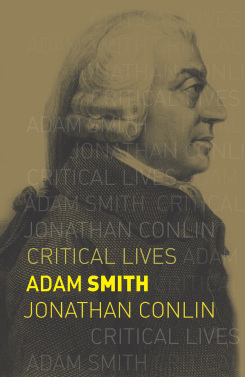 Universally acknowledged as the father of capitalism, the eighteenth-century Scottish thinker Adam Smith is best known for developing the concept of the 'invisible hand'. The 'hand' helped to explain how the removal of state regulation could set individuals free to specialize and pursue their own interests for the good of all.
Unfortunately this idea was later manipulated by advocates of unfettered casino capitalism, while Smith's references to self-interest were caricatured as 'greed is good', the mantra of Wall Street's anti-hero Gordon Gekko. Smith's thought, rooted in the holistic science of moral philosophy, was squeezed into the straitjacket of economics, a discipline unknown in his day.
This introduction to Smith's thought sews the 'invisible hand' back onto the body of Smithian ethics. Smith rooted our trading instinct in human psychology and advanced a system of ethics founded on sympathy.
In life as in books such as the renowned The Wealth of Nations he drew much from the contrasts afforded by the industrializing Scottish Lowlands and the clan-based pastoralism of the Highlands, as well as between contem­poraries such as Jean-Jacques Rousseau and David Hume, a close friend. Weaving together his life and ideas, this book highlights the ways in which Smith anticipated recent developments in behavioural economics and virtue ethics as well as debates over inequality. It argues that Smith can equip us to face tomorrow's challenges and, more importantly, make us better as well as happier humans.