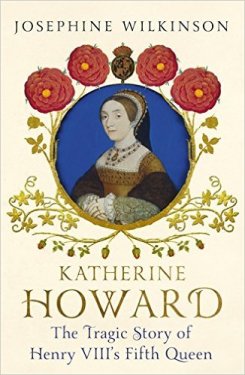 '...a stunning proposal, one of the most exciting I've seen, and so well written. The title is brilliant.' Alison Weir
Katherine Howard was the fifth wife of Henry VIII and cousin to the executed Anne Boleyn. She was beheaded at the age of seventeen in 1542 for crimes of adultery and treason. It was the great scandal of the Tudor age.
The traditional story of Katherine Howard dwells on her sexual exploits before she married Henry. Here, her relationships with Henry Mannock and Francis Dereham confirm her as an empty-headed wanton. Then, following her move to court as a maiden of honour to Anne of Cleves, Katherine resumed her debauchery with Thomas Culpeper, a relationship that was continued even after her marriage to Henry. Katherine's fall and execution are seen as just rewards for having led an abominable life.
The true story of Katherine Howard could not be more different. It is a dark tale of child sexual abuse, court factionalism, religious conflict and political and sexual intrigue. A bright, kind and intelligent young woman, Katherine was fond of clothes and dancing, but she also had a sense of duty and tried to be a good wife and queen to Henry. Little more than a child in a man's world, she was the tragic victim of those who held positions of authority over her and from whose influence she would never escape.