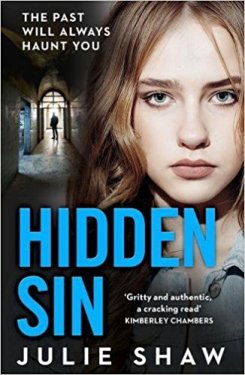 Bradford, 1997
Joey Parker is a young man with big dreams. Almost eighteen, he's keen to escape the shackles of his window cleaning round, and when he's offered the chance to try out as drummer in a local Blondie tribute band, he jumps at the opportunity to make the change.
But it isn't just the music that moves him. It's also the fact that Paula Foster is the lead singer. The daughter of his mum's old mate, Josie, she was once a childhood friend. They've not seen each other in years, and their mutual attraction is immediate.
Someone else comes to see the band perform that night, too – someone Joey hasn't seen for even longer. It's the notorious local drug overlord, Rasta Mo, recently returned, from a short spell at her majesty's pleasure, followed by longer and much more productive spell in southern Spain.
Now he's back, Rasta Mo has ambitions of his own; to build his already extensive criminal network, by the acquisition, with his partner Nico, of a club in central Bradford. A club that's in need of a house band.
'You know who that is, Mo?' says his mate, pointing out the handsome mixed-race drummer during the break. 'That's Joey Parker. You know? Christine Parker's kid?
A kid who, unbeknown to most - Joey included - was sired by someone not a million miles away. A kid whose mother Christine has always wished Mo dead, but who hides some damning secrets herself.
There's a silence while Mo digests this revelation. Reflecting on how much Joey reminds him of himself when he was younger, and working out some dates in his head.
'Get me a pint, yeah?' he tells the barman, his eyes still on Joey. On the son he never thought about. The fatherhood he never cherished. He's a hard man, but there's something about Joey that stabs his heart.
He picks the glass up. 'He looks like he could do with one,' he says. Then heads across the dance floor to say hello.
Hidden Sin the explosive sequel to the number 1 best-seller Bad Blood, charts a journey between two men into a future neither visualized, and, in Joey's case, into a dangerous criminal world he's never known. And, while his mother and step-father can only stand by and look on in horror, potentially become the thing she always dreaded - his father's son.
Joey's oblivious. How could he not be, when the truth has always been denied him? All he cares about is that his dreams, always big, are getting bigger. But will the cost of achieving them be too high to pay?