Liz C Huntley Biography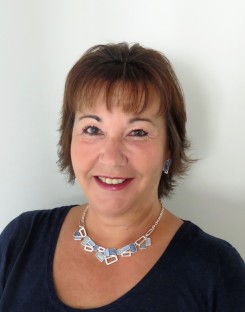 After completing a Psychology degree and spending a few years teaching English in Greece, Liz returned to England and started a sales career in educational publishing. She now works as Head of European Sales for a major international publisher and makes regular visits to about a dozen countries every year. While in the UK she divides her time between her home in North London and her seaside flat in East Devon.
She has always read widely and realises that the novels that have stayed with her have all been set in exotic locations with strong characters at their heart. Creating the English version of The Tyre, which started out as a favour to a friend, has developed into a fascinating creative project.
How I Found the Agency
As a newcomer to this I referred first to the Writers' and Artists' Yearbook and then researched agents who seemed likely to be interested in The Tyre. I loved the clarity of the Andrew Lownie website and its focus on the authors and the books. I liked everything I read about the Agency including the many very useful articles for authors contributed by Andrew and David Haviland to online writers' forums, as well as the wealth of articles on the website itself. I also liked the fact that David is actively building the fiction list and that he suggests he would reply to submissions within two weeks. I was delighted to get a very quick positive response from David, firstly to the initial submission and then to the whole manuscript and had no doubt that this was the right home for our book.