Maike Mullenders Biography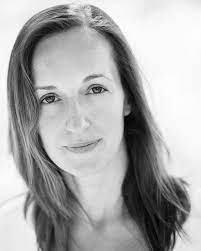 Maike was born in the Netherlands, when she was four, her family relocated to England.
After training as an actor she worked in theatre, television and radio before going on to work for NAPAC (National Association of People Abused in Childhood), Witness Against Abuse by health and social care workers as an advocacy and support worker and for Relate as a couple and young people's counsellor.
Following the births of her 3 children Maike trained as a yoga teacher. Now teaching Vinyasa Flow and Chair Yoga. Additionally, she runs her own company MYKA Yoga, which teaches private classes and workshops that include Letting Go of Perfection and Connecting with your Inner Resource.
Maike volunteers as head of a local group for the charity, Survivors of Bereavement by Suicide (SOBS).