Maryam Sinaiee Biography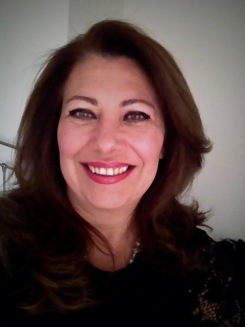 I was born in Tehran, Iran, in 1961. Cooking and food fascinated me since a very early age. I learned to cook from my mother and our extended family who are from Iran's Azarbaijan province, a region famous for its highly refined cuisine. I am working on my first cookbook and hope to cover the diverse cuisines of my homeland in my book, from the Caspian Sea in the north to the Persian Gulf in the south and the regions in between. I'm passionate to bring the amazing flavours of the cuisine I grew up on to the ever more adventurous gourmet of today in the UK and elsewhere. A year ago I started my own food blog where I share my authentic Persian recipes with my readers as well as some others many of which are my own "fusion" creations combining Persian elements with those of other cuisines.
I have a master's degree in ancient Iranian languages and culture from Tehran University. I have written articles on ancient Iran for The Great Iranian Encyclopedia (started publishing 2005) and Great Islamic Encyclopedia (started publishing 1983), worked as an international correspondent and as a political analyst specializing in Iran and Middle East politics. In 2011 my family and me left our homeland and have been living and working in the UK since.