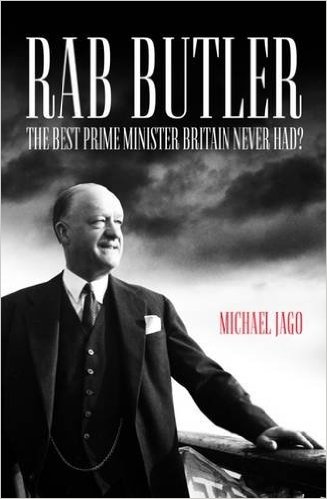 Richard Austen ("Rab") Butler is frequently described as "the best Prime Minister that Britain never had". The description reflects his popularity with the electorate, credit that accrued to him from the revolutionary 1944 Education Act that generally bears his name, and his tenure of the three great offices of State.
Rab Butler: the Best Prime Minister Britain Never Had ? concentrates on two central issues: the reasons for his failure to secure the leadership of the Tory Party; and whether Butler, for all his undoubted academic brilliance, was temperamentally suited to become Prime Minister. Tracing his career from early success as a young M.P., through his association with Chamberlain and Halifax at the time of Munich and his uncertain relations with Churchill, to his disappointments in 1957 and 1963, when he failed to win the Conservative leadership, it examines the loyalty that he commanded from his supporters and the implacable hostility felt by his critics.
At key points in his career Butler came into conflict with every shade of political opinion in the House of Commons, and ultimately the Chairman of the Tory Party regretfully told him in 1963 that he would never make the final ascent as "the chaps won't have you". In all probability "the chaps" had made that decision seven years earlier during the Suez crisis. Tory diehards, Jago argues, had already marked him out as "unsound" a decade earlier. The forces that blocked Rab's accession were disparate; it was left to Macmillan and the Party elders of 1963 to administer the coup de grace to his ambition.
In a full-length biography, a sympathetic but realistic appraisal of Rab Butler's career, Jago examines his steady rise, his banishment from the inner councils of the War Cabinet, his remarkable revival as the progressive face of the post-war Tory party, his four years at the Treasury, and the gradual but relentless eclipse of his career after Anthony Eden's accession. Was Butler an over-ambitious, condescending intellectual, anathema to the "Knights of the Shires"? Had he antagonised enough colleagues in the course of his career to ensure that he would ultimately be thwarted? Or did he, as George Brown believed, simply not want the Leadership enough?
Was he the best Prime Minister that Britain never had, a liberal Tory, in tune with the electorate, who, as Harold Wilson maintained, could have led the Tories to victory in the 1964 election? Or was Harold Macmillan far-sighted in exerting himself to prevent Butler succeeding him as Prime Minister?