Mike Rothmiller Biography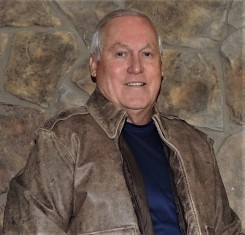 Mike Rothmiller has enjoyed a distinguished career in law enforcement working across US Federal and State agencies and with American and international intelligence services. He served for ten years with the Los Angeles Police Department [LAPD] including five years as a deep undercover detective with the Organised Crime Intelligence Division [OCID].
He was a member of the U.S.Department of Justice Organised Crime Strike Force and provided secret Grand Jury testimony regarding the assassination of Senator Robert Kennedy. He conceived and directed global intelligence operations targeting multi-national crime groups, terrorism, and political corruption, from Caracas to Washington and London to Moscow. His espionage expertise has seen him serve as Director General of three divisions of Sony Electronics.
His investigative skills have been employed by the FBI, the CIA, the US Secret Service, Army Intelligence, Naval Intelligence, Coast Guard Intelligence, Internal Revenue Service Intelligence, the California Department of Justice, State Narcotics Bureau, Organised Crime Force, the Los Angeles [1984] Olympics Security Panel, the Chicago Police Department Organised Crime Division, and the Las Vegas Police Department Crime Intelligence Division; he has worked with Scotland Yard, Interpol, Mossad, the Royal Canadian Mounted Police, the Mexican Federales and Mexico's State Security Department.
In his long career Mike Rothmiller, 66, has encountered all manner of mendacity and atrocity but he remains most shaken by his investigation into the death of Marilyn Monroe. He regards 'Bombshell' as the rich and important culmination of a lifetime of inquiries which will achieve legal redress, posthumously in some cases, and correct the fabricated history about the death of Marilyn Monroe and those who used her.
Alongside his dedication to public service, Mike Rothmiller established a media career producing television documentaries and working as a correspondent and presenter for America's PBS, ESPN and other international television markets. He is a regular commentator on law enforcement and worldwide intelligence matters across America and throughout the world. He is a New York Times bestselling author of 23 non-fiction books. His first book, L. A. Secret Police: Inside the Elite LAPD Spy Network (Pocket Books, 1992), became a Los Angeles Times and New York Times bestseller with 300,000 print copies sold. His revelations about corruption, racism, false arrest, and brutality, devastated the worlds of politics and policing. So much so that the newly appointed [1992] LAPD Chief of Police Willie L. Williams ordered both offices of the LAPD's OCID closed and padlocked. He then posted 24-hour uniformed officers and police Internal Affairs Division detectives to guard the entrances to 'maintain the integrity' of the secret files.