Nicola Ray Biography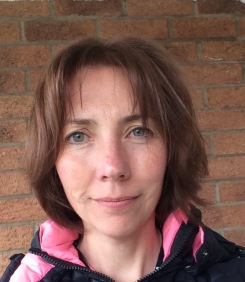 I was born Nicola Anne in December 1961 in Peckham, South London, where my Dad worked for Lambeth Council and my Mum was a shorthand typist. I'm an only child and spent my early years surrounded by a huge (Dad was one of 14) mob of aunties, uncles, cousins and grandparents. There was a 'knees up' every Saturday night and we would listen to the Archies' 'Honey Honey', George Formby and Benjamino Gigli. There was lots of singing and especially dancing, at the drop of a hat, any old excuse. Dad, who had been a psychiatric orderly during National Service, took jobs in rural places, and that's how I ended up living in a tiny council estate in a village called Chenies. It's the place you often see in 'Midsomer', about as far away from Peckham as it is possible to get. We lived in the middle of nowhere with a succession of 3 wheelers, that were lovingly re-assembled at the weekends. That's when we weren't shuddering along the A4 and back to London, me sick with the smell of hot vinyl and hairspray.
I loved the tiny village school, complete with its turnover of itinerant farm kids and the annual cull for 'common entrance'. However, as an only child living in a small village, I was at times bored and lonely. Once you'd fallen in the stream and watched 'The World at War', all that remained was petty crime, or reading. I demolished our home library (3 books) then moved onto the Children's section of the local library, scaring myself half to death with 'Comet in Moominland' and the stories of Edgar Allan Poe. I was also fervently 'making' stuff, sobbing with joy when they got the paint out a school. Although a natural at art, it didn't impress my Girls Grammar s School teachers. How about archaeology and Latin instead? It impressed my Peckham self, plus, I thought I might end up drawing stuff (wrong). So, I just kept going, a trajectory that would end eventually with a PhD Scholarship at Leicester Uni. Always pushing my luck: How far you could go from a standing start with no sense of limits or direction? My parents, having literally been bombed out of their own education, enthusiastic, albeit bemused observers of my exploits.
I vividly remember meeting Tom Ray at University, well, more accurately being avoided by him. We had many friends in common and every time we met at a rehearsal, or student party, he would become furtive and as soon as a conversation was anything more than superficial. Looking back I realise nothing else came close to the frisson around him. So, predictably, I devoted myself to my studies, my sketchbook and my camera, until I got together with a fellow graduate student. Ten years on I found myself on my own in a flat in Leicester, my brief academic career over before it had started, in a couple of chapters in academic books. Having made some films in Pompeii I had glimpsed a more creative future path. So, In 1992, I set up a production company with a partner making anything that came through the door from music videos to football documentaries. In 1995, while my career was finally taking aim, I was lonely. Then a letter, out of the blue: 'I remember you, do you remember me?' It was signed 'Tom Ray', the Tom Ray.
That was it: All those years spent trying other possibilities; becoming ourselves. We went from zero to ninety in the course of a weekend. Within 18 months we had moved to a tiny, ridiculously idyllic, cottage in the middle of Rutland Water. I gave birth to our daughter Grace in 1997. In December 1999 our son Freddy was on the way, expected in the new year – like a champagne cork popping for the Millennium. Then, even faster, if that's possible, the near unravelling. One night Tom was churned up and submerged by a wave that nearly obliterated him – Pneumococchal Septicaemia. Within twenty four hours he is at death's door in Intensive Care. Four months later he wakes from a coma: I have a new baby; Tom doesn't recognise me. Worst of all the surgeons have operate to amputate his legs below the knee, his arms below the elbow and a large part of his face. Our daughter, who is nearly three refuses to come and see him. I can't work. We have no income. The house goes. The car goes. The intervening years have been devoted to clambering out of the chasm opened up on that
...and painting.