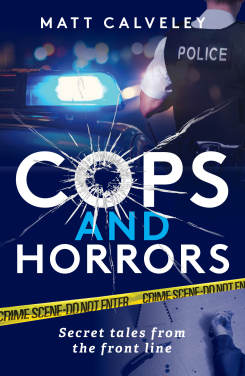 In Cops and Horrors: Secret Tales from the Front Line, Matt Calveley offers an up close and personal view into the life of a dedicated officer serving in one of the biggest police forces in the world.
Highly decorated, Matt lived a varied career, meaning he is able to give readers an eye–opening insight into the job from all angles.
On the Met's front line, he fought violent criminals, arrested hundreds, dealt with horrific death scenes every day – and got bitten by a squirrel monkey called Clive.
Matt served as Custody Sergeant, provided jury protection during a huge corruption trial, and qualified as a mass fatality specialist.
He also gives an unprecedented, detailed account of law enforcement on London's roads. From dealing with arrogant motorists, catching drink drivers and facing catastrophic road deaths, to white-knuckle car chases and painstakingly reconstructing crash scenes, Matt has seen – and survived – it all.