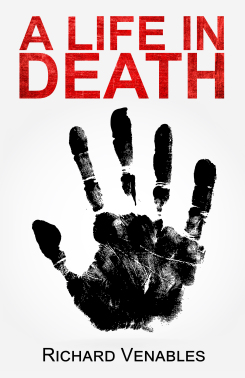 Super tough cop Richard Venables was the perfect detective. He'd worked on 30 murder cases and played a key role in the hunt for a serial killer when he was offered the chance to become his Force's youngest DI. But there was a catch: he'd have to transfer to the chronically understaffed fraud squad. Grey men in grey suits with about 700 years' service, no overtime, not an ounce of interest. Richard was then told that his 'Grey Squad' had been tasked to come up with a new way of dealing with any Mass Fatality Incident, with particular attention paid to the recovery, identification and repatriation of the dead. The report into the Hillsborough disaster, Britain's worst sporting tragedy, had just been published and was severely critical of the police. Something had to be done in response, so Richard's bosses had passed the job (which nobody wanted to do) over to their most 'disposable' department and put their young star in charge. "Stick it out for a couple of years and then you can move on," he was told.
But Richard had been at Hillsborough as a uniformed officer. He'd seen the disaster unfold, seen people die. Suddenly, he'd been presented with his life's calling. He subsequently infuriated his superiors as he fought passionately to develop the science of disaster response until two extraordinary events – a plane crash and rail collision – ultimately proved his worth. Richard has since played a key role in the investigation of rail and air disasters in the UK, including the Selby rail crash; the deaths of 22 cockle pickers at Morecambe Bay, the Reading rail crash; the Morecambe Bay helicopter crash and, in an advisory capacity, the 7/7 bombings.
Richard's greatest challenge came in 2004. Exhausted after dealing with three disasters, he was at home resting when he received the phone call that changed his life: 230,000 people killed by the deadliest Tsunami ever experienced by human civilization, the result of the third largest earthquake ever recorded.
With his team, Richard travelled to Thailand, where, with no electricity, no fresh water and the looming threat of disease, they were pushed to the limit of human endurance as they helped recover and identify thousands of bodies, including every UK victim (except for six lost at sea).
Although his techniques and training were vindicated and his life's mission achieved, Richard's experiences left him with deep mental wounds. Facing his demons head on, Richard returned to Thailand where he joined his colleagues in supporting an orphanage for the children of the Tsunami's victims.
Told with humanity and insight, A Life in Death is Richard's absorbing first-hand account of his groundbreaking career in disaster.