Sally Smith Biography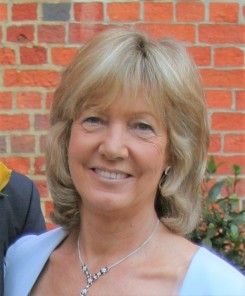 Sally was brought up in the UK but has lived in Tokyo, Cairo, Singapore and Australia and has dual British and Australian citizenship.
As a journalist, Sally worked for the London glossy Queen Magazine before it was taken over by Harpers; worked as a news journalist on the Daily Mail; Sunday Express; the Daily Telegraph and as a sub editor for BBC news in the UK; worked as a news journalist for the Daily Press and ABC TV news in Australia. Awards include Business Writer of the Year and a Winston Churchill Fellowship. She has had two books published, by Pelham Books in the UK and Rigby Books in Australia.
Work never totally dominated though, and Sally has dedicated much of her life to travel and also to air sports. A very experienced skydiver, she formed the world's first All Girl Parachute Display Team, was a member of the British Parachute Team, was British Style (freefall) Champion; a Commercial Balloon Pilot, ran the Perth Hot Air Ballooning School, was a member of the Australian Ballooning Team and was second overall female at the World Ballooning Championships. Sailing is also on the list and Sally recently qualified for her R.Y.A. Day Skipper.
How I Found the Agency
Always ambitious, I have to admit I was originally looking at the Curtis Brown Agency of whom I had heard very good reports. However, I have long had a fascination with certain British characters such as John Buchan, Guy Burgess and the Mountbattens. It was pointed out to me that Andrew Lownie had written authoritative books on all these subjects plus ran one of the leading Literary Agencies with a reputation for excellent personal rapport with its authors. So, with my fingers crossed and not realising how lucky I was about to become, I decided to contact Andrew Lownie instead.