Simon Danczuk Biography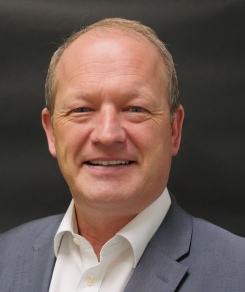 Simon Danczuk is originally from Hapton in Lancashire. Leaving school at 16, he worked in factories for several years, before going back to study and eventually gaining a degree in sociology, as a mature student, at Lancaster University. With a keen interest in politics, he was elected to Blackburn Council at the age of 27, though stood down eight years later to concentrate on business.
In 2010 Simon won the Rochdale Parliamentary seat for Labour and remained the MP until 2017. During this time, he co-authored 'Smile for the Camera: The Double Life of Cyril Smith', which was named The Sunday Times political book of the year.
In 2014 he was named 'Campaigner of the Year' by the Political Studies Association for his work on exposing child abuse. He was praised for: "taking on extremely difficult and sensitive issues and dragging them into the light."
2015 saw him named Contrarian of the Year, an award that 'recognises the independence, courage and sacrifice of British public figures whose ideas challenge the status quo.' They stated: "Danczuk has taken on the British establishment and risked his own career by challenging it. He cannot be silenced or bought off. For that, he must be applauded."
Simon has written widely for the national newspapers, such as the Mail on Sunday, The Daily Telegraph, and The Sun. Now living between London and Manchester, he still writes for a wide variety of organisations and is currently working on another book.