Stuart Smith Biography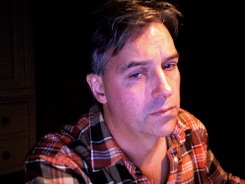 Born in 1953 at Brighton, Stuart has spent most of his career in London but now lives in the depths of Kent. He's a keen rider and owns two horses. Stuart was a Major Open Scholar at Wadham College Oxford (1973-76) and, having graduated, perversely took his MA the hard way – by studying International Relations at Sussex University (1978-79). Seeking to embark on a serious career (as a lawyer), he instead happened upon the trade of journalism. For 26 years he worked for the business magazine Marketing Week, the last 20 of them as its editor. He is now a consultant and runs his own company, SCS.
How I Found the Agency
Having, rather illogically, written the manuscript first, I then set about trying to get it published. After some false starts, another literary agent (operating in a different field) put me on to Andrew. Naturally, I was impressed with his pedigree and particularly his expertise in the area of political/historical biography. The fact that he is a successful author in his own right also helped, but most of all I was impressed by the support he offers the uninitiated (such as myself) on his website and (if cryptically) in his always-prompt personal correspondence with would-be authors.