What Editors Want 2012
10 Jan 2012
Twenty five editors have kindly explained what they are looking for this year giving a fascinating insight into the commissioning mind.
Hugh Andrew, Managing DIrector, Birlinn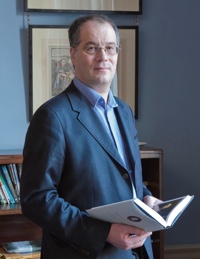 What you want is usually to be surprised ie it's what you didn't think you wanted that ends up being the success. However what interests me, as always, are books which are focussed on alternative views of how we should live our lives and are also focussed on community and local identity. I am also always enthusiastic about top class non fiction – whether illustrated or not. Of course we tend to have a Scottish twist in what we do but I maintain we don't publish Scottish books we publish good books that happen in the main to be set in or by Scots. Trying to predict what we want forward in publishing is always a nightmare. That sure fire banker we believed in sinks quietly while the left field contender that no one was terribly keen on surges through. So I would prefer in the main to do my prediction by hindsight and claim that it was all inevitable really at the end of the year.
Myles Archibald, Associate Publisher, Harper Collins
To say that 2012 is going to be interesting is an understatement – recession and Amazon Fire, plus the continuing ebook revolution is going to make the next 12 months a period of considerable change. It is also going to make it very exciting, with the new technology allowing us to deliver excellent ideas in a range of different ways. So what am I looking to acquire in the next 12 months? Ideas or stories with a strong, interesting narrative structure is essential for all media and is what non-fiction now needs. It is also interesting that non-fiction works well with broad subjects, or very specific, illuminating stories. Finally, it is striking how stories that seem to have waned from people's memories can have a massive resurgence – so perhaps new takes on old stories might be a vein to mine.
Jennifer Barclay, Commissioning Editor, Summersdale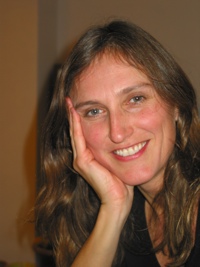 Given the challenges we're facing in the trade this year, I am looking for extremely talented and committed non-fiction authors who already have a following for their work and know how to promote themselves without having unrealistic expectations. We're especially good at selling entertaining, accessible and informative true stories, and based on what did well for us last spring, these are the areas I'm looking in… True crime - we did well with Cocaine Wars, mostly thanks to the support of WHSmiths and in spite of getting hardly any publicity for it, and Conspiracy Theories is a perennial seller for us. Travel - whether exotic adventure like Sarah Outen's A Dip in the Ocean, much helped by her regular appearances on national radio, or European lifestyle such as Lunch in Paris (we always do well with France!), Tales from the Fast Trains or Two Wheels Over Catalonia; and especially British travel - Too Narrow to Swing a Cat, Steve Haywood's latest about exploring the English waterways by narrowboat, is doing as nicely, as is Ben Hatch's Are We Nearly There Yet? I'm also looking for quirky narrative books in the area of gardening, like Minding My Peas and Cucumbers: Quirky Tales of Allotment Life, and pets, like Dash: Bitch of the Year, as well as nature, activities and sport (but quirky, humorous narrative, not straight biography). Summersdale also does extremely well with gift and humour, but many of the ideas are generated in-house so we only buy in things that are really special, usually with illustration, e.g. Me Without You by established creative team Last Lemon, or the Older Wiser Sexier books developed from the Spring Chicken range of cards, which have done brilliantly for us. We're tentatively developing our health line (50 Things You Can Do) with bigger titles such as Emma Woolf's deeply moving An Apple a Day (from her weekly Times column about anorexia), which we're really excited about, so we're on the lookout for really compelling projects in this area, but nothing that feels too much like self-help.
Dan Bunyard, Editor, Michael Joseph
My focus is on commercial non-fiction, spanning a wide range of genres from true crime, sport and humour to biography and memoir. In terms of memoir, I'm always looking for original and compelling stories - whether the focus is inspirational, nostalgic, military or otherwise, and whether the subject is a celebrity or just an ordinary person with an extraordinary story to tell. I think as a rule, it helps if a narrative has that immediate 'one line pitch' quality to it, or at least the potential to be pitched in a simple, powerful way. In a tough market with people buying fewer books, I think that ideas and books that carry this with them stand out. Looking back at the last year, it doesn't surprise me that books like Nothing to Envy: Real Lives in North Korea and The Man Who Broke into Auschwitz performed so well. You barely have to read the title before knowing that the book itself will be fascinating to read. And more recently, in last year's Christmas market, I thought it was really encouraging to see Michael O'Mara's Where's the Meerkat? sell so strongly - a simple, clever, highly commercial idea. It shows that even in a challenging time for the industry people will be drawn to a well conceived and well published book. Looking forward to this year, I have an exceptionally well researched biography of the Queen by Sally Bedell Smith hitting the shelves in February. Later in Spring, I'm publishing an illustrated memoir by the young Olympic diver, Tom Daley, and then look forward to publishing the memoirs of footballer Joey Barton - a project that I'm hugely excited about.
Sam Carter, Editorial Director, Biteback Publishing & The Robson Press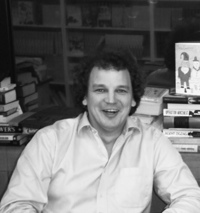 Since Biteback started in 2009, we've grown rapidly on the back of our commitment to publish serious non-fiction, establishing our reputation as one of Britain's premier political publishers. I joined Biteback in 2010 with a brief to expand beyond our initial niche. That intention has continued with the creation of The Robson Press imprint. I commission across both lists, so on the Biteback side I'm after political titles and biographies. What I need is narrative skill, expertise with the telling cameo and an eye that fixes on those details that have previously escaped even the best informed observer. I am looking forward to publishing Mark Peel's study of Shirley Williams in 2012 and I'm very excited about Dan Conaghan's The Bank, coming out in March; it's a tour de force of investigative journalism that will make many at the Bank of England and the Treasury choke on their cornflakes. I've also been on the lookout for big think books and polemics, like Alom Shaha's striking examination of what it means to be a Muslim atheist. I'm tempted to call it The Allah Delusion, but he's holding out. In the final analysis it all comes back to the writing. My first call when I joined Biteback was to the agent of the peerless Jeremy Scott, now at home on the Robson list. His prose has a rare effortless quality, and his love of the Jazz Age and the demi-monde lightens our serious mien. Wise, truthful and rampantly politically incorrect – more of that please!
Phoebe Clapham , Editor, Politics, Economics and Current Affairs, Yale University Press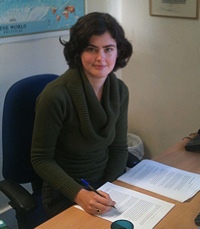 At Yale, we're looking for really authoritative, engaging books in the broad fields of history, current affairs and economics. Big ideas are always welcome and a strong central argument is crucial, as demonstrated last year by the success of Frank Ledwidge's iconoclastic Losing Small Wars: British Military Failure in Iraq and Afghanistan . In a world where we are continually being bombarded with information and diversion, we are focusing on how to add value and craft an unmissable pitch - such as with our super-accessible 'little histories', most recently represented by Nigel Warburton's bestselling A Little History of Philosophy. Our transatlantic operation and strong export and rights departments mean that international appeal is key, and I'm currently thinking about the new economic world order and how to identify the wider trends from the unending plethora of global news stories.
Jo de Vries, Head of Publishing – General History, The History Press
In terms of military non-fiction, I'm passionate about First World War history and am getting very excited about the opportunities to commemorate and memorialise the conflict during the centenary years of 2014-2018. I am really keen to find new stories, personal histories and compelling combat analysis from up and coming historians in the field, to offer a fresh perspective to this important historiography. I also want to recruit more strong female military historians to bring to light some of the incredible female perspectives on war from WW1 to modern-day Afghanistan. We've recently had great success with female narratives, such as Heroines of SOE and our book on Ursula Graham Betts, The Naga Queen. I still feel this is an underwritten area with much potential for emotive stories. We're also continuing to develop our successful Battle Story series and I think there will always be a place for well-crafted and accessibly written battle narratives.
Trevor Dolby, Publisher of Preface, Random House
At a fundamental level Preface is looking, as always and as everyone, for that great story well told… no matter fiction or non-fiction. Rosie is on the hunt for really smart historical stories following the tremendous success of Ben Kane, Fiona Mountain, and the young James Aitcheson and hopes for the just purchased Elizabeth Loupas's book based around the reign of Mary Queen of Scots. In 2011 our non-fiction has achieved some strength in depth. History is working as is our humour and popular culture – our series by Tessa Hainsworth escaping the rat race to Cornwall will go into its third book this year. With the success of Hawksmoor at Home I'm back on the cookery trail… it's been a long time since I worked with Marguerite Patten and on the Hamyln All Colour Cookbooks. I think we sometimes find it difficult to get past the cool 'London books' so it's Middle England for me this year with Dolan prize shortlisted Hugh Thomson's Green Road into the Trees and the official story of the Animals VC called Gallantry and Devotion… See you on the other side.
Ed Faulkner, Publishing Director, Virgin Books and WH Allen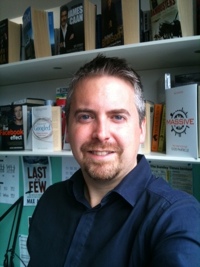 At Virgin, I am always on the lookout for great business books that have a compelling story behind them as well as well-written, well-researched books about adventure and popular culture, especially music and technology. At the end of last year we revived one of the oldest publishers in Britain – WH Allen. Founded in the eighteenth century, WH Allen started out publishing pamphlets on many political and social issues of the time. The new digital era seems to be a perfect opportunity to bring back this accessible style of non-fiction publishing, so for this list I am looking for new politics, current affairs, science and popular history titles in particular. We have signed up a new book by Al Gore and a memoir by former Islamist and founder of the Quilliam Foundation Maajid Nawaz. Whether we publish as an ebook, an innovative trade paperback or as a beautiful hardback, it is our passion for ideas and for reaching new readers that we hope to demonstrate with all of our publishing.
Philip Gwyn Jones, Executive Publisher, Granta Books & Portobello Books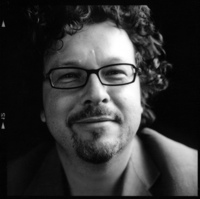 More so than ever in these changeable times, for me prospective books for our two imprints Granta and Portobello (the former more voice-driven, the latter more issue-driven) need to be utterly compelling to be worth publishing – although, of course, what compels me and what compels the next reader are not necessarily the same thing; which is partly why publishing remains so full of surprises – why else would our best-selling books of 2011 be so happily and unpredictably a report on life in North Korea, a cowboy story, interviews with ordinary Londoners, and a history of the Ordnance Survey? As an independent house, we are looking for independent-minded writers, who are inimitable, and who are looking for similar independent-mindedness in their publisher. There is so much change happening at such speed in the UK and in the wider world now – technological, demographic, geopolitical, social, financial, environmental, familial – that there are inexhaustible reserves for the curious writer to sieve. There's no excuse for dullness or derivativeness, or rather we have no interest in them. This year, here in Britain, I'd be particularly keen to see more British writers explore and interpret the many changes rippling through our lives that have not yet been given illumination by our literature.
Louise Haines, Head of Non-fiction, 4th Estate
As ever, I am on the look-out for non-fiction that is a little bit different and provocative. It needs to be stand-out in a challenging market. 4th Estate is an eclectic list but I would particularly love to find a great new ideas book, something original for the women's market (having been the underbidder for Caitlin Moran's How to be a Woman) and some humorously written non-fiction as we don't want to take ourselves too seriously in the current economic environment. In the food area, I am always on the look-out for new young talent, though it can be tough to get it off the ground. I am pleased with how books by two more established food authors, Dan Lepard and Giorgio Locatelli, Short and Sweet and Made in Sicily, sold last autumn and Giorgio's new BBC 2 series, Sicily Unpacked, is joyous.
Jenny Heller, Publishing Director, Non-Fiction, Quercus
I publish high-profile non-fiction authors and TV tie-ins in mono and illustrated formats (including luxury editions). I'm a committed brand builder and enjoy spotting early talent and growing authors into long-standing, back-listing commercial successes. Now that I am happily ensconced at Quercus, my focus is on building a strong non-fiction list largely for a female audience. Cookery is a key area for growth (and my heartland) and I am keen to acquire both high-profile authors and TV tie-ins, as well as new talent on the up. I am also actively seeking commercial authors for memoir, pop-culture and outstanding genre experts and quirky one-offs. My taste casts a wide net but if you tip it for bestsellerdom and feel truly passionate about the project or author, I want to hear about it. Recent acquisitions include a three-book deal with the inspirational and bestselling Katie Piper, a tie in to a major prime-time BBC1 natural history programme for 2013, and a hilarious, irreverent infographics book for xmas 2012. Much more in the pipeline!
Bea Hemming, Commissioning Editor, Weidenfeld & Nicolson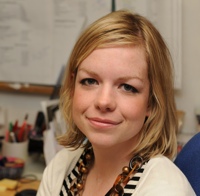 In 2012 I'll continue to look for brilliant, authoritative and beautifully written non-fiction. Whether it's history, science, ideas, current affairs or memoir, the books I am most drawn to – and that are always the most rewarding to work on – are the ones born out of real passion. We had great success in 2011 with big history books such as Jerusalem by Simon Sebag Montefiore, and we have high hopes for Antony Beevor's The Second World War this summer. I'm always on the look-out for talented historians to join the Weidenfeld list. Popular science is welcome, such as Tim Spector's forthcoming Identically Different: Why You Can Change Your Genes. I love books that open windows to the rest of the world, such as Ben Chu's Chinese Whispers, which will debunk many of the common myths about modern China, and Anne de Courcy's The Fishing Fleet, about the young women who went out to India in search of husbands during the Raj. This year I'm especially keen to acquire provocative, talking-point ideas book, non-fiction that will appeal to women and memoirs, but I'm often most seduced by one-off, unique books that defy categorization. Above all, it's about finding that magic combination of an original idea and a writer at the top of their field who understands how to engage, inspire and transport their readers.
Natalie Jerome, Publishing Director, Harper Non Fiction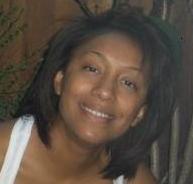 In Harper Non Fiction we're always looking for those books that really stand out and have a clear voice, whether cookery, sport, narrative non fiction, business, self help, or celebrity autobiography. It's clear to me that the market is polarising and the challenge for our business is to find those books that people feel absolutely compelled to buy in to, that not only competes with the wealth of other product out there but could supersede it. I'm passionate about books and their ability to deliver an experience to an audience unlike anything else. Whether that's getting really underneath the skin of a fantastic comic or expressing the passion and enthusiasm of a brilliant new chef with a beautifully designed and packaged book. We spend a lot of time looking for the best stories and then creating must have books, whether Alan Partridge, Downton Abbey or One Direction! I think there will always be interest in self made success stories and people who inspire, whether in their community or on the public stage. We're looking for books that make us feel really excited, an excitement that we can then share with our readers.
Georgina Laycock, Editorial Director, Penguin Press/Particular Books
As the news from the world becomes darker and more apocalyptic, people need hobbies and enthusiasms, to play more games and make more music, to create things and to learn how to fix them. I want to publish the books that inspire them to do so. Publishing Keri Smith's Wreck This Journal over the last year has been an eye-opening experience: it's been fantastic seeing the thousands of wildly different and creative ways her readers have interpreted her suggestions (look it up on flickr) and how much they have enjoyed doing it. I'm looking for authors who want to write about their passion – however unconventional – whether it's for weathervanes, bridge or graffitti. (And, incidentally, if there's a literate literary gricer out there, do please get in touch.) I love non-fiction, and now that the internet has abolished the need to be encyclopedic, it's getting more and more interesting. I've found the success of beautiful books like The Hare with Amber Eyes or our Atlas of Remote Islands incredibly heartening. It proves that people love books that fire their imagination.
Juliet Mabey, Publisher, Oneworld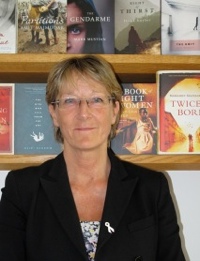 At Oneworld, we are always on the look out for authoritative, accessible non-fiction across a broad range of genres, from science and psychology to current affairs and politics, but we get particularly excited, and would dig deep for, books that really engage with important issues, like The Bottom Billion by Paul Collier or The Spirit Level by Paul Wilkinson & Kate Pickett – challenging, brilliantly written and which say something important about the state of the world. We are also very keen to publish strong history titles, but are finding them rather thin on the ground. We don't publish many memoirs, but we are very excited about No Worse Enemy by award-winning documentary filmmaker Ben Anderson, whose gripping account of the war on the ground in Afghanistan is based on 5 years embedded with both US marines and British troops. We also have a brilliant crop of popular science titles coming through this year, following our success with How to Teach Quantum Physics to your Dog, which hit the WHST bestseller chart once again this Christmas. In terms of literary fiction, we are on the look out for very distinctive voices and stories that open up other worlds or viewpoints in a very compelling way – stories that linger in the mind, that make you think, that can move you, like our Man Booker Longlisted A Cupboard Full of Coats by Yvvette Edwards. Basically very, very good fiction.
Kate Moore, Editorial Director, Virgin Books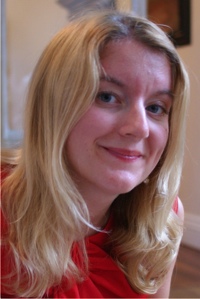 At Virgin Books we specialize in commercial non-fiction, so I'm looking for books that will appeal to a wide audience. Virgin Books started life as a music publisher, and that's still very much part of the list, be it memoirs and biographies of music stars, or books about an important genre or era. I'm looking for celebrity memoirs and books that tie in to popular culture, as well as humour titles – Virgin recently had a hit Christmas bestseller with the website-based Damn You Autocorrect! and we're looking to build on this success in 2012. I'm also building a popular reference list, so I'm looking for quirky language books, and popular history and science titles, all written in a way that's accessible and entertaining, as well as knowledgeable, with an eye to the gift market. With history, I'm looking for personal stories, a human insight into an era, whether multi-voiced or singular – following in the footsteps of our bestselling Dambusters by Max Arthur. And with our science title Massive by Ian Sample having just been nominated for the Royal Society Winton Prize in 2011, I'm looking to acquire commercial science and mathematics titles to build on our success in this field. Virgin Books is also known for its business publishing, from inspirational how-to books to business memoirs; and we also publish sport and 'cool lifestyle' books, with a practical book on crafting coming in the autumn. I think 2012 is going to be a really exciting year in publishing, with the additional commercial opportunities of the Olympics and the Diamond Jubilee, and with digital becoming ever more innovative.
Sarah Norman, Senior Editor, Atlantic Books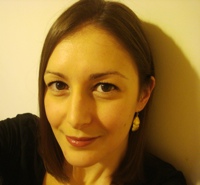 This year I'll be looking to bring some debut talent and rising stars to the Atlantic fiction list. At the beginning of 2012 we're publishing Courtney Sullivan's Maine, the author's second New York Times bestseller but her first novel to be published in the UK. This story of long-held family secrets is brilliantly written, witty but thoughtful, and has great emotional impact as well as commercial appeal: another novel that manages to combine all of this with a totally compulsive reading experience would be wonderful. We have had great success with The Slap by Christos Tsiolkas – a novel with a controversial talking point that led to fantastic publicity. Two recent acquisitions, This Beautiful Life by Helen Schulman and Triburbia by Karl Taro Greenfeld, likewise deal with dilemmas thrown-up by the modern world and I'd like to add to this group of Atlantic titles that confront questions of how we live now. I'll also be continuing to open my inbox in the hope of finding a big literary novel with the strong voice, rare originality and linguistic flair of a true storyteller. In terms of non-fiction, I'll be searching for writers who also have a talent for storytelling but in the realms of history, biography and memoir. Even in a challenging market, writers like Christopher Hitchens, Claire Tomalin and Siddhartha Mukherjee – whose books have the scope, style and ambition to be prize-winners – have the power to enthrall new readers. Non-fiction that inspires, provokes and challenges, as well as distinctive one-offs from the worlds of science, nature writing, culture, music and food (2012 sees Atlantic publish our first recipe book), are also on my wish list.
Kay Peddle, Editor, The Bodley Head
The Bodley Head is devoted to excellence in non-fiction in all fields. Its two principal strands are, on the one hand, books of immaculate scholarship in both the humanities and sciences and, on the other, books which contribute to the intellectual and cultural climate of our times. 2012 promises to be an exciting year for us and, of course, more widely, for the industry. Digital publishing will allow us to continue to experiment with different formats – short form non-fiction – and will allow us to respond more rapidly to events that envelop our world: something few book publishers have been able to do until now. We're very excited to publish Hemingway's Boat this year – a unique biography of the great man – and also Ian Mortimer's The Time Traveller's Guide to Elizabethan England. What we're on the lookout for in 2012? Good writing, authoritative authors, a unique approach to a subject and, most importantly, engaging content that can be used in a number of ways beyond the book.
Laura Perehinec, Publishing and Digital Director, The History Press
The THP list is wide-ranging, covering military, transport and local history alongside biography, archaeology, genealogy and sport. We are looking for non-fiction that is popular, not populist, in tone and are keen to find books that bring lesser-known figures or an unusual standpoint to light in a compelling way, such as The Other Mitford and The Dracula Secrets. Our titles emphasise personal stories and experiences rather than providing sweeping narratives of major events, as with Ordinary Heroes: Untold Stories from the Falklands Campaign, and we remain on the lookout for tales of British heroes and heroines across all lists. We've seen an enormous amount of affection for nostalgia titles in recent times, especially conveying the post-war period and childhoods past, and this has shown no sign of slowing; given our great strength in local history publishing we are also particularly interested in memoirs that include a powerful evocation of place. On the crime side we've got an eye on historical true crime titles which display a hint of the macabre. From a personal point of view I am looking forward to exploring the possibilities for non-fiction as digital publishing evolves and would like to investigate digital-first projects and innovative approaches to established series and topics.
Roland Philipps, Managing Director, John Murray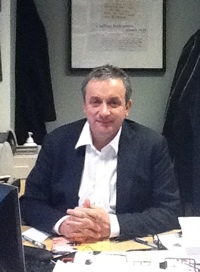 I am, as ever, looking for good storytelling in fiction - books that engage the reader from the start, and take them to a different world (even if a familiar one) and away from what I expect to be a gloomy news year. This applies to contemporary fiction, top-of-the-range thrillers and detective novels, historical fiction, and the unclassifiable. Perhaps particularly the unclassifiable. In non-fiction, storytelling is also key. As is authority for more serious subjects - experts not just commentators. Again, the unlikely is always an advantage, and the fresh look at old subjects. This year more than ever an international dimension is a bonus as there are parts of the world which have stronger markets than some of our traditional territories, so wide-ranging business, political and historical subjects are of especial interest.
David Shelley, Publisher, Little, Brown
I acquire sparingly these days (although it is worth saying that if I feel something is not right for me personally, I will always share it with the most suitable publisher or editor here). I publish mainly crime novels and thrillers – Patricia Cornwell, Mark Billingham, Val McDermid, Dennis Lehane, Carl Hiaasen – as well as some authors who are sui generis (Mitch Albom, Christopher Moore). Although I usually tend to only know what I am looking for at the moment it hits my desk, I guess my buys can be characterised by the combination of a very strong central hook, a gripping narrative, and good writing. I'm excited by new subjects that have not been tackled before in fiction and am always on the lookout for something a bit different and out of the ordinary.
Jane Sturrock, Commissioning Editor, Orion Non-fiction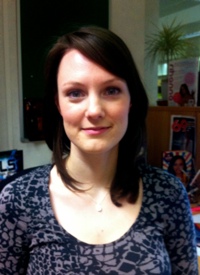 My tastes are fairly broad but one eye is firmly fixed on popular culture encompassing the very best in memoir – celebrities autobiographies and anyone who has a fascinating story to tell, comedy and humour, modern cultural comment and popular reference and ideas books. On the narrative side, I look for well-written compelling stories that have the ability to immerse the reader in the writer's world whether that be an uplifting or nostalgic memoir that brings a particular time and place to life or a particularly well-timed and original book on modern culture. Comedy and humour books simply have to make me laugh. But, on top of that, the success of Keith Lemon's The Rules has shown me that it is the right combination of author, subject and timeliness that dictates whether a book will work commercially. And I am always on the hunt for a big ideas book written by someone who knows their subject inside out and is keen to share it in an accessible with general readers. I like surprising conclusions whether in the field of science, economics, business or psychology. If it is engaging, well-told and has an intriguing central premise then I would be keen to read it. All that said, I can always get excited by a particularly quirky one off!
Jonathan Taylor, Publishing Director, Headline Non-Fiction
The Headline non-fiction team (which I run) operates at the commercial end of the popular culture/entertainment spectrum, anything with a strong media platform. So we're interested in a broad range of areas including autobiography, sport, music, food & drink, diet & fitness, business, TV tie-in and inspirational real-life stories. My personal areas of interest are sport, business, TV/radio, music and comedy. Examples of what I'm looking for would be a ground-breaking, hard-hitting memoir from a well-known sporting hero (I've published Marcus Trescothick and Jonny Wilkinson, and acquired Mike Tyson's memoirs); a riotously funny romp from a cult sportsman or woman (I've published Micky Quinn, Alan Brazil, Jeff Stelling, Bumble and Paul Merson); an inspirational book on leadership from a highly respected business figure (I've published Richard Branson); an off-the-wall, quirky narrative from a cult comedian; an unexpected memoir from an underground TV star (I've published The Stig's autobiography, The Man in the White Suit); a knock-'em-dead, leviathan of a memoir from a rock god; the "next big thing" dietary regime (I've published Carol Vorderman's detox diet books and The Gi Diet).
Susanna Wadeson, Publishing Director Eden Project Books and commissioning Editor Bantam Press and Doubleday.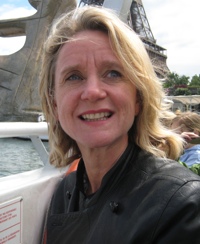 Transworld publishes so many big 'brand name' authors, that every new author's book that we take on has to work very hard to ensure it doesn't get overshadowed by the established stars. So whether our expectations will be huge, or more modest, I look for books with an immediately definable audience and a succinct pitch. Mark Henderson's brilliant Geek Manifesto: Why Science Matters which we'll publish in May is a good example. Andy Hamilton's Booze for Free: the definitive guide to making hedgerow & garden wines, sherries and liqueurs, beers, ales etc has a Ronseal title and over a hundred recipes that deliver just that. It also makes me smile which always helps. Wit, charm, and also a ready audience of Radio 4 listeners and dog-walking Daily Telegraph readers, drew me to Edward Stourton's Diary of a Dog-walker; the sublime quality of his writing made it, and indeed his next book, irresistible. Truly elegant, poignant writing, and perhaps an indefinable Britishness, also drew me to Rachel Joyce's wonderful and exciting debut novel The Unlikely Pilgrimage of Harold Fry which we publish in March. Whether fiction or non-fiction, I look for a very strong story or narrative thread, lovely writing, a sense of humour however wry, and identifiable (and targetable) fellow readers. Beyond that my list is pretty eclectic. I'd love more memoir and history, I'm interested by food , human behaviour and family relationships, our landscape, politics …