What UK Non-Fiction Editors Want 2013
12 Jan 2013
Thirty British non-fiction editors set out the sort of books they are seeking to publish this year.
Myles Archibald, Publishing Director, Harper Collins
I want non-fiction books that explain the big subjects brilliantly or small subjects in a completely engaging way. They both need to have interesting structures that engage the reader. They'll be written by enthusiasts, professional or amateur, who have a real passion for their subject who will have probably lived the narrative journey. And they are as likely to be about purple emperors, as pulsars, RNA as whales.
Hugh Barker, Commissioning Editor, Constable & Robinson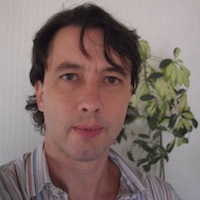 I'm currently building a humour and gift list within our Constable imprint so my main focus is on strong, commercial ideas. It's a fascinating time to be publishing – we've had a successful few years which I'd put down to our adaptability in a bookselling environment that keeps shifting around us. My best selling title last year was Weird Things Customers Say in Bookshops – but it is increasingly important to think about the full range of other outlets that sell books, including special sales, gift shops, garden centres and so on. I'm interested in good humour ideas, which can be as silly or sophisticated as they need to be. Maths is a particular interest of mine, but I'm also looking for other strong popular science titles. Finally, ebooks have grown to represent about 10% of our business, but the percentage is higher in areas such as crime, romance, and rural memoirs – I have acquired some older titles in these areas, including the original Gently and Lovejoy novels, because they work across different sales channels.
Laura Barber, Editorial Director, Granta Books & Portobello Books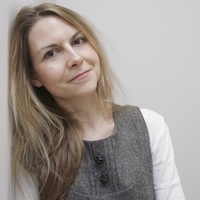 Working across two lists means that I'm able to range quite widely in my commissioning, but with a distinct remit for each list. For Granta, I'm looking for literary fiction, and voice-led non-fiction; and for Portobello, issue-led non-fiction and literature in translation. In the last couple of years, I've acquired some strong American novelists for the Granta list, including Ben Lerner, Callan Wink and Jenny Offill, so in the coming months, I'd like to balance this out with some home-grown talent, too. And, on the Portobello side, I've recently made my first acquisitions from Italy (Fabbio Stassi's Charlie Chaplin's Last Dance) and Japan (Hiromi Kawakami's Man-Asian shortlisted novel which we'll be publishing in July as Strange Weather in Tokyo), but I'm open to powerful, original storytelling whichever language the author writes in.
Last year, we published three notable non-fiction debuts: at Portobello, Ian Cobain's hard-hitting book about the British history of torture, Cruel Britannia, and Katherine Boo's intimate portrait of life in a Mumbai slum, Behind the Beautiful Forevers; and at Granta, Caspar Henderson's enchanting real-life bestiary, The Book of Barely Imagined Beings. Although very different in subject matter, these three books illustrate the kind of non-fiction that excites me: they each demonstrate the necessity of looking closely, critically at the world we live in, enabling their readers to see life afresh. This year, I want to find more books that will rattle prejudices and open eyes, whether through travel, polemic, memoir, cultural history, or reportage. And, if there's someone out there who can write a game-changing book about feminism that is rousing without being ferocious and readable without being frivolous, then I'm your woman.
Neil Belton, Editorial Director, Faber
We all want the same things - good writing, passionate engagement with a subject, books that increase our understanding of this darkening period in human history - but asking editors to articulate their desires can evoke nothing but an avalanche of gush.
What readers want is a more interesting question. My own hunch is that now more than ever they have a need to be entertained and provided with many kinds of comfort, which can take erotic or gastronomic form or come in the shape of well-turned thrillers, or the memoirs of the few celebrities who the public actually like. Faber isn't famous for its porn or cookery books, but our crime list is coming alive, in Angus Cargill's hands, and we have some real contenders in this area. We hope our readers will want more of the literary fiction that already graces our list, and we all know the spell a good novel casts when we read its first few pages. Another celebrity biography as successful as Tom Bower's Sweet Revenge would be very gratifying.
Readers also want to read truly original serious writing, often on subjects that have been neglected for a generation or two or completely overlooked. Every successful non-fiction book we've published recently - James Hamilton-Paterson's Empire of the Clouds, Matthew Hollis's Now All Roads Lead to France, Stephen Taylor's Commander, Helen Castor's She-Wolves, John Cooper's The Queen's Agent or Fintan O'Toole's books on the Irish crisis - has struck out in surprising directions, and readers have responded well.
Editors can shape the books they want. Unless you have a chequebook as big as the Shard, and editors in independent houses don't, relying solely on agents is a mug's game. I intend to go on commissioning books in the coming year: giving ideas to good writers and hoping that the combination works. It beats waiting for that email about the auction you know you've lost to Engulf and Devour GmbH.
Juliet Brooke, Senior Editor, Chatto & Windus and Hogarth
This year what I'd really like to find is a serious literary novel. Debut perhaps, but something that is beautifully written and has heft and originality. What I'm most often compelled by in fiction is a voice and confidence that stands apart, which presents the ordinary or the familiar as suddenly new. Chatto had great success last year with a couple of very voice-driven first novels, The Land of Decoration by Grace McClean which won the Desmond Elliot prize and Tony Hogan Bought me an Ice-cream Float Before he Stole My Ma by Kerry Hudson which was shortlisted for the Guardian First Book Award. We find it is increasingly important to be really certain and really passionate about each of the books we publish, as the market is more difficult and over-crowded by the year. I'm very drawn to American fiction and am always on the lookout for a new Marilynne Robinson or Philipp Meyer. I'm publishing a couple of fantastic American novels this coming year (The Interestings, the new Meg Wolitzer, and the new Jennifer Close, author of Girls in White Dresses), and I'd love to find a British writer to shout out about.
As well as a very strong list of narrative non-fiction, traditional biography (Pevsner, Susie Harries, Bertie, Jane Ridley) and great literary names – Richard Mabey, Michael Holroyd, Hermione Lee, Marina Warner, Chatto also does extremely well with non-traditional, genre-bending forms of non-fiction. We've had fantastic success in the past with Edmund de Waal's The Hare with Amber Eyes and Sarah Bakewell's How to Live and last year with Gillian Tindall's Three Houses, Many Lives and Kate Hubbard's Serving Victoria, which made the Costa biography shortlist – whilst still rigorous and thoroughly researched, it's a new way of looking at biography. I tend to like narrative non-fiction that is as much about voice and storytelling as it is about imparting information; as well as narrative/memoir ideas books (particularly neuroscience, psychology) and nature-writing.
Chatto also launched Hogarth last year, a new transatlantic literary fiction imprint in tandem with American partners at Crown, part of Random House, Inc.. Hogarth has a very exciting remit: to find bold new fiction that is relevant to the world around us, and especially with an international bent. We launched the list with two very exciting novels – The Watch by Joydeep Roy-Bhattacharya – the first novel to tackle the conflict in Afghanistan – and I am Forbidden by Anouk Markovits, a story of growing up in an orthodox Jewish sect. We're always on the hunt to find new authors to bring to Hogarth.
Ben Brusey, Editor, Viking
Looking at Christmas 2012, I was most impressed with the Bradley Wiggins autobiography and Fifty Sheds of Grey – both fast, reactive pieces of publishing that were produced to an extremely high standard (and who doesn't love sheds). In 2013, I am looking to acquire popular non-fiction – particularly sport, humour and popular culture/history. Whether it be football, memoir or TV tie-in (I was lucky enough to publish Channel 4's brilliant Fresh Meat by Sam Bain and Jesse Armstrong), I am always drawn to a lively tone of voice and interested in books that can take a 'difficult' or misunderstood subject and make it enjoyable for a wide audience. Books with international scope also have a big advantage. Last autumn I published What Are You Looking At?: 150 Years of Modern art in the Blink of an Eye by Will Gompertz, which did all of these things brilliantly. Another book in this vein, which I am very excited to be publishing this year, is How to Be a Victorian by the BBC's Ruth Goodman.
At Penguin we are continuing our new Penguin Specials range of short books, published digitally only. These can react to popular events and can be turned around much more quickly than traditional publications, all for the price of a cup of coffee. In this manner, I am looking forward to publishing Alastair Sooke's superb Penguin Special on Roy Lichtenstein in time for the Tate Modern retrospective later this year. As publishers, we always want to be quicker on our feet and this new series is a great step in that direction.
Sam Carter, Editorial Director, Biteback Publishing and The Robson Press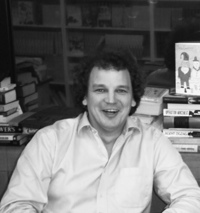 Exciting times at Biteback and the Robson Press. We published 127 books in 2012 and have a similarly ambitious programme in 2013, and this from a company that has just celebrated its third birthday. On the Biteback side we're after high-profile political books of all hues, stand-out candidates in the evergreen field of espionage, big-think books and original writing that addresses some aspect of the modern world that confounds us all with its strangeness. With the Robson Press (for which I also commission) we have licence to explore wilder shores (befitting its polymath publisher, the legendary Jeremy Robson): literary biography, sparkling humour and sport will all get a fair trial (and of course cricket is the magic word for me in the last category). As ever, the bar is set high: writing that shows flashes (or more) of genius, authors who really must write that book, courageous campaigners who relish knocking over deserving targets. I'm excited about Nick Ross's iconoclastic take on crime in all its guises, Leo Murray's study of human psychology in the most extreme conditions and two long overdue biographies: the Liberal pairing of Shirley Williams and Sir Edward Grey.
The critical and commercial success late in 2012 of Margaret Evison's Death of a Soldier was an object lesson in the enduring power of personal, truthful prose. It continues to elicit the most extraordinary reaction from readers, especially soldiers (Margaret's son Mark was killed in Afghanistan in 2009). As an editor one is, ex officio, judgemental about poor grammar and spelling, but reading some of the unvarnished reactions from readers who were evidently unused to communicating with the written word was at times unbearably moving. To publish books that will make their authors proud is the perfect summary of what I as an editor want in 2013.
Charlotte Cole, Editorial Consultant, Ebury
For me, there is nothing more remarkable than real life. I'm looking for commercial non-fiction for a female audience –ordinary people's extraordinary stories that entertain and/or inspire. Strands still working include nostalgia, life-changing animals and triumph over adversity. I'm looking for all these in 2013, but also for the category-breaking true story that just blows me away.
Ingrid Connell, Editorial Director, Sidgwick & Jackson
I am mostly looking for autobiographies, whether it is a celebrity memoir or an ordinary person who has achieved something extraordinary – I think there is still an appetite for books about those who have overcome adversity of one kind of another, and whose stories offer inspiration and hope. I love music memoirs and am certainly looking for more in what seems to be a very resilient area of the market. I'm also interested in 'nostalgia' memoirs and strong narrative true crime – whether it's an authoritative account of a crime that made the headlines, or the autobiography of someone with great adventures to share from the shady side of the law. Of course, there's always room for that special book, unlike any other, that gets its hooks into the reader and won't let go.
Claudia Dyer, Commissioning Editor, Piatkus non-fiction
I am very excited by the prospect of publishing the UK edition of The Overnight Diet, our non-fiction super lead for April 2013. The book is a perfect example of the health and diet books that I'm keen to acquire − a strong commercial angle and original and well-researched content, presented by a leading authority in the field. So far we have had a fantastic response to Proof of Heaven by Dr Eben Alexander which I acquired in 2012 and published in October. This year I will continue to look for experts at the very forefront of the MBS world to join our list of well-established gurus and spiritual leaders. They must be in tune with the growing trends of the genre, have an established following and something truly exciting to share. My other passions include thought-provoking popular science in the vein of the wonderful Oliver Sacks; popular psychology that has something new and surprising to say about the human condition; self-help and compelling narrative non-fiction.
Trevor Dolby, Publisher, Preface, Random House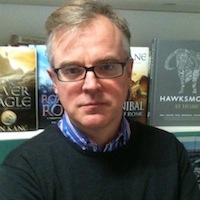 Well here we are on the other side… I promised we would be this time last year.
It was an interesting one wasn't it. Yet again our crystal ball was confounded. E. L. James sells 6 million copies of a book not bought or thought of – in publishing circles as any rate – until March. Then again plus ça change with Jamie and the Hairy Bikers still racking up the sales, good author brands still there and transferring vigorously into ebooks if a little down in overall numbers. Nice to see that physical books are 'making a comeback'. Anyway, a curate's egg as we say… pretty much every year.
What am I after? The only hedge is quality. It doesn't matter if it's a cookbook (Hawksmoor, J Sheekey), or a novel (Ben Kane, James Aitcheson), humour (Sorry I haven't a Clue or The True History of The Blackadder), history (The Criminal Conversation of Mrs Norton, Monte Cassino), or simply Hugh Thomson's The Green Road into the Trees, it's all to do with quality. Quality writing, quality design, quality production – and I might add quality publishing. In a world where the difference between first and last in the Olympic 100 meters is a third of a second the least we must do is be on top of our game all the time, select for quality and indeed as publishers add quality, add value.
Perhaps I can illuminate what I want to publish by what I would have liked to have published last year – apart, of course, from the great books I did publish which made Preface a real success. First A Cat Named Bob, it should have been me. Well done to Penguin for Claire Balding. Wade Davis Into the Silence superb. Congrats to Roland Philipps for Patrick Leigh Fermor: An Adventure by Artimis Cooper, sublime, and what a dust jacket, design awards all round. Danny Baker's Going to Sea in a Sieve, not exactly unsung but a hero who should be a national treasure. Ben Goldacre's Bad Pharma, a wolf in sheep's clothing. The Richard Burton Diaries by Chris Williams, the legendary Ion Trewin I'm sure approves. All of the QI books. Dear Lupin…: Letters to a Wayward Son by Roger and Charlie Mortimer, funny and moving. David Bright and David Attenborough's Africa the book looks wonderful. And amongst too many others to mention Michael Palin's Brazil. It was terrific, but forgive me, I flatter myself I could have done it better.
Giles Elliott, Editorial Director, Transworld Publishers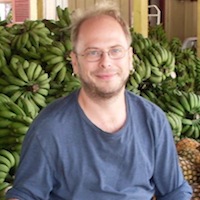 On the back of a year that saw Tyler Hamilton and Daniel Coyle's The Secret Race not only win the William Hill Sports Book of the Year but help change the whole sport of cycling, it would be foolish to expect better things from 2013. Previously commissioned books on and by some of the greats of British cycling form the heart of this year's list though, and we won't be the only publishers celebrating life on two wheels (while I try to stay alive on the streets of south west London). Mark Beaumont's The Man Who Cycled the World continues to sell in fine quantities years after his record-breaking feat, and I am always on the hunt for more adventurers, young and old. As a journalist, writer and editor, I've been told too many times that travel literature no longer sells. It's simply not true. The planet is a more fascinating place than ever, and anything to do with an emerging new global order, particularly as regards Latin America and anti-imperialism, fires my political blood. And next month, a new Percival Everett novel will be a pleasure as always.
Ed Faulkner, Publishing Director, Virgin Books and W.H. Allen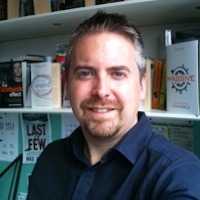 Non-fiction publishing seems always to be in a state of flux and the next year will certainly have its challenges, but at Virgin and W.H. Allen we had a strong 2012 and we will continue to look for creative and inspiring books that offer something accessible and entertaining for readers. At Virgin we have a very talented commissioning team covering entertainment, lifestyle and TV tie-in titles and we have major books coming in all these areas this year. In terms of my personal commissioning, I am always on the lookout for original business, sport and adventure stories. Popular culture is so wired in to modern technology that we will definitely look to publish more books in the tech area. At W.H. Allen, our focus right now is on current affairs. We have exciting books coming this year from Al Gore and Lean In by Facebook COO Sheryl Sandberg, which The Times has already said is 'sure to be a bestseller and the business manual of the year'. We are also publishing the jaw-dropping Salt Sugar Fat by Michael Moss, which we hope will do for the processed food industry what Fast Food Nation did for the fast food business. Always open to new ideas, I am particularly keen to see more current affairs, technology and history proposals from young British writers this year.
Louise Haines, Publishing Director, 4th Estate.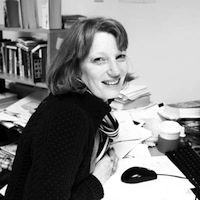 4th Estate have had a good year with Hilary Mantel's extraordinary Bring Up the Bodies, Nigel Slater's Kitchen Diaries II and Ben Goldacre's Bad Pharma. So we are all a little worried about how we can come anywhere near repeating that. I continue to look for quality, brilliantly written non-fiction, particularly in areas like pop science, health, women's interest and books that shed light on some of the huge changes going on around us, so this May we are publishing David Boyle's Broke: Who Bust the Middle Classes. Readers also want books written by the expert in the area and an authentic voice, rather than a journalist writing on that topic. It probably has never been harder to find enough that has a chance of succeeding in such a polarised market where books either succeed brilliantly or sink. In food, cookery was so popular with every publisher in 2012 that advances were inflated but like everyone else we continue to look for new talent.
Mike Harpley Senior Commissioning Editor, Oneworld
At Oneworld, I'm after stimulating, exciting non-fiction with strong commercial potential and which can be summarised neatly into a compelling one-line pitch. I've got a varied list that spans current affairs, economics, psychology, history, humour, philosophy, and popular science. I'd broadly split it into two. On the one hand, I am seeking important and controversial big ideas books, by flagship authors, which have the potential to leave a lasting legacy and change the way we view particular issues. So, in March, we are bringing out The Great Tax Robbery by former tax inspector and journalist Richard Brooks, which stands to revolutionise the current debate on tax avoidance. On the other hand, I'm after commercial non-fiction which broaches interesting topics in an entertaining and witty way. So, something like David McRaney's You Are Not So Smart, which was a great success for us over Christmas and reached the top of the WHSmith travel chart. We also appreciate books with a strong international angle, as long as it's relevant to the UK and US readership. Lastly, as hardbacks are coming back in vogue, with Daunt's Waterstones and as a counterpoint to the inexorable rise of ebooks, I would like to commission more big history and possibly some sports books, as both genres lend themselves to the format.
Duncan Heath, Editorial Director, Icon Books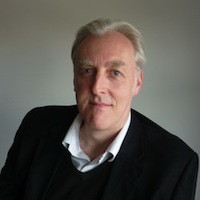 We are an ideas-driven publisher and we love to publish books that have the character and authority of their author stamped on them. If that means a contrarian or provocative perspective, so much the better, but at the very least we like our books to take a fresh look at their subjects. To that end, I welcome any projects that aim at a broader than average readership for their genre. Our recent successes with Mark Forsyth's The Etymologicon and The Horologicon show that you can achieve wide readerships for ostensibly niche interests (etymology and defunct words, in these cases) if the content and the way it's presented are appealing enough. Having said that, we are open to books of any type within non-fiction, and will consider all of them on their merits. Popular science with a clear relevance to everyday life is a particular favourite of ours, as is popular history and military history with an unusual twist. Sport, humour, popular psychology, current affairs and biography are also on the shopping list.
Natalie Jerome, Publishing Director, Harper Non Fiction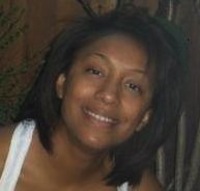 I think this year will see the digital transformation of the industry really gather pace. The launch of the Kindle Fire has made a huge impact, especially for illustrated e books and sales of tablets in general took off at Christmas. The challenge for any editor is to seek out books that are going to resonate with the public but what's exciting now is being able to deliver books to people so quickly and easily. I'm seeing books I've published say a year ago, all of a sudden take off as a result of some brilliant work by our digital team pushing price or retail promotions. That combined with the force of social media I think throws up a lot of opportunities for authors. Publishers need to be bold, confident and quick off the mark.
I'm particularly excited about two titles we're launching this month, The Real Lady Detective Agency by Rebecca Jane and How to Do Everything and Be Happy, a self published book which we're also now releasing in the US. I'm going to be keeping a close eye on the self published market and submissions that come to me via that route, especially ones with international potential. I'm also on the look out for strong music biographies and autobiographies such as the Robert Plant biography by Paul Rees, former editor of Q magazine and long time friend of Robert's which is coming this autumn. Again we have high hopes internationally for that book. And then there's finding the hidden gem, especially in gift humour, a real love of mine! I thought Boxtree's publishing of 50 Sheds of Grey was brilliant and reminded me of when we published Crap Towns. I've been looking for the right book in that area for ages and perhaps 2013 will be the year!
Judith Kendra, Publishing Director, Rider
In the last few years, Rider has had enormous success in publishing authors of integrity that show us new ways of approaching the world, such as Desmond Tutu, Shirin Ebadi, Viktor Frankl, Ben Okri and the Dalai Lama. Subjects can range across psychology, philosophy, travel, biography, spirituality, international affairs, history, human rights – and even the occasional piece of fiction. We want to keep these books and authors in print for twenty years or more and, if they are authoritative, accessible and ahead of their field, they almost always do just that.
Beyond its core subject areas, Rider is increasingly reaching the general reader: Peter Popham's acclaimed new biography of Aung San Suu Kyi, The Lady and the Peacock, is still selling extremely well and, in 2013, we expect the same of Harriet Tuckey's award-winning biography of her father, Griffith Pugh, the scientist behind the first ascent of Everest. We are looking for more street philosophy to accompany Rider authors Jules Evans and Roman Krznaric. Also, well written history, and books about the natural world, as well as more popular science to accompany the three forthcoming books we have on the latest brain research.
Georgina Laycock, Publisher, John Murray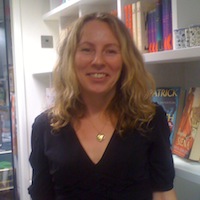 I started at John Murray in November 2012, after seven years at Penguin, and am commissioning both fiction and non-fiction for the first time – and enjoying myself enormously. I've bought three books so far: a study of the working class in the twentieth century from a brilliant young academic; the surprising story of Sicily from John Julius Norwich; and a vivid and discursive history of the alphabet from another of my heroes, Michael Rosen. What these very different books have in common (apart from being very entertaining and well written, of course) is that each will make you look again at something you take for granted and see it again for the first time – and that's what I'm looking for in fiction just as much as non-fiction. Times are undoubtedly tough for the book trade but people love discovering, reading and sharing new things just as much as they ever did, if not more. The power of a good story should never be underestimated.
Hannah MacDonald, Publisher , Harper Collins Trade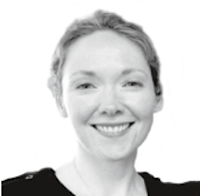 Collins is at a point where it has held to its core subject areas (science, history, lifestyle, religion, business) but become incredibly modern in the ways it publishes, from beautiful illustrated print books and bestselling narrative e books to highly developed Apps. I work with a number of very experienced editors to add to our list of subject experts and big names. Iain MacGregor is keen to see populist social history titles that bring communities and characters to life (take a look at The Sugar Girls). Myles Archibald is looking to expand our science, maths, language and general knowledge lists - but always with an accessible eye. Lizzy Gray heads up a list that publishes cookery, craft and lifestyle advice. She's looking for new cookery talent and books on exciting lifestyle trends. I get involved in all these areas but am particularly interested in great new brands or brains who can open up traditional reference areas in new, commercially successful ways - from The World of Downton Abbey to Information is Beautiful by David McCandless. So if you think you have the new Schotts Miscellany or have knowledge and a voice to match Jay Rayner, Gareth Malone or Harry Wallop lets us know!
Richard Milbank, Publishing Director, Non-fiction, Head of Zeus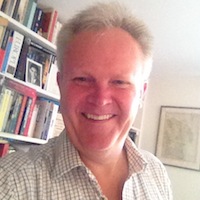 As non-fiction publisher for a young company whose name celebrates the birth of the ancient Greek goddess of knowledge from the lofty brow of the King of the Gods, I am passionately committed to acquiring books that disseminate the most important ideas in history, science and philosophy to the widest possible audience: books that have commercial appeal allied to lasting intellectual worth; books like Robert K. Massie's Catherine the Great and Paul Thomas Murphy's Shooting Victoria – two of the juiciest non-fiction fruits of HoZ's first six months of publishing. I am looking for non-fiction that marries the narrative verve of the best fiction with the rigour of scrupulous scholarship. Truth remains far, far stranger than fiction, and works of history and biography can be every bit as exciting – and commercial – as crime and thrillers. American readers have grasped this; British ones largely have not. From Wade Davis's magisterial Into the Silence to Robert A. Caro's Passage of Power to Robert Macfarlane's The Old Ways, the last eighteen months have seen some sensational new non-fiction publishing, fit to adorn a golden age. If you can forgive a non-fiction editor's fantasy, wouldn't it be wonderful if 2013 was the year when such interesting, intelligent and diverse titles as these ousted the usual culinary suspects from their smug, chart-topping perch?
Richard Milner,Publishing Director, Non-fiction, Quercus Publishing
Someone who tells you a story, or promises you a story, that you want to share immediately with colleagues, is going to be unlucky not to find a commission. Based on successful titles we published last year, robust non-fiction narrative areas seem to be true military, international true crime and what could be encapsulated as animal bravery. All these genres share an element of escapism, unsurprisingly in these straightened times, so I think strong stories in this vein will continue to sell well. In military history I think the Cold War is ripe for the bestselling treatment writers such as Ben Macintyre have lent to the Second World War. Passion, for your subject and in your communication of it, is a key ingredient to non-fiction success, so like all publishers (and agents) I follow myriad online forums and groups to see what subject/author matches are rising to the social network surface. This is where the best surprises tend to come from. Talking of passion, I'm very excited about publishing Dennis Skinner's memoirs in 2013 – the perfect antidote to our political disenfranchisement.
Kate Moore, Editorial Director, Virgin Books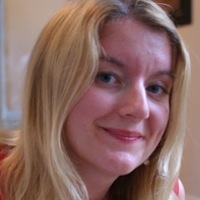 With the changing retail landscape, it's becoming ever more important to acquire books targeted at a specific market, with a clear vision of how best to publish them so they'll reach appreciative readers. With that in mind, I'm specifically looking for more personal stories in 2012 – ordinary people's journeys, particularly with a nostalgic or inspiring slant, that will strike a chord with readers. In June we publish Shamed, by a very brave woman who sought justice after her sister-in-law was murdered in an honour killing, and that deserves to do brilliantly. Stories from the news are becoming ever more important, as with our 24-hour-news society, protagonists gain a profile that has high value when it comes to publishing their book. Pet and animal books also continue to perform well. History has long been a Virgin keystone and this continues to be part of the list. We're in the enviable position of having two imprints we can publish history with – the more serious books on the WH Allen imprint, and the more overtly commercial and gifty titles on the Virgin list, enabling us to acquire a broad range of titles in this genre. Popular science, mathematics, quirky word books and popular reference books also fall into this category. Humour is a must for us, whether based on a funny website or character, tying in to a TV show, inspired by a hilarious title, or written by an established comic. Celebrities continue to attract interest, so those beloved of fans and with killer life stories will be pursued with vigour. We're publishing the autobiography of Laila Morse – a.k.a. Big Mo from EastEnders – in January, who's experienced the most incredible life story I've ever read, so I'm really excited about that. It's extraordinary. With Virgin's history as a rock music publisher, we look keenly at music books too, primarily fronted by or about a high-profile star in an official capacity. Finally, I also publish gift books. We're publishing a new Mother's Day gift title from bestselling author Alison Maloney in February, No 1 Mum, which is a beautiful book for all mums, so I'm always on the lookout for books targeted specifically at this area, whether a tongue-in-cheek book for Father's Day or a heart-warming gift book for mothers. Elsewhere on the Virgin list, my colleagues are publishing craft, travel writing, business books and TV tie-ins. And our Black Lace imprint continues to publish high quality erotica, with a handful of specially selected non-fiction titles thrown into the fiction mix.
Roland Philipps, Managing Director, John Murray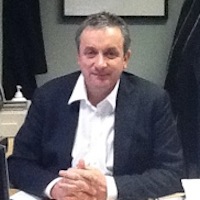 I am, as ever, looking for good storytelling in fiction - books that engage the reader from the start, and take them to a different world (even if a familiar one) and away from what I expect to be a gloomy news year. This applies to contemporary fiction, top-of-the-range thrillers and detective novels, historical fiction, and the unclassifiable. Perhaps particularly the unclassifiable. In non-fiction, storytelling is also key. As is authority for more serious subjects - experts not just commentators. Again, the unlikely is always an advantage, and the fresh look at old subjects. This year more than ever an international dimension is a bonus as there are parts of the world which have stronger markets than some of our traditional territories, so wide-ranging business, political and historical subjects are of especial interest.
Max Porter, Commissioning Editor, Granta Books & Portobello Books
I look forward to odd, surprising and clever publishing in 2013. I hope it might be a good year for books in translation. High on my wish list for 2013 is bold, compelling and independently-minded non-fiction, both for Granta and Portobello. If we can find another book as singularly brilliant and important as Katherine Boo's Behind the Beautiful Forevers, then we will be delighted. What I particularly hope to find is narrative non-fiction that grapples with difficult issues but is beautifully written, fluid and personal. I'm not remotely interested in anything imitative, and hope that some provocative and unusual proposals come our way.
Duncan Proudfoot, Publishing Director, Robinson and Right Way, Constable & Robinson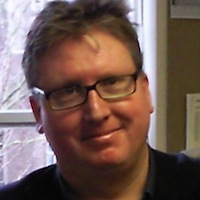 Engaged in the delicate alchemy of attempting to copublish two series, Mammoths and Brief Histories/Guides, a year or so in advance with a US publisher, I'm looking for ideas likely to work as well in the US as here, or perhaps vice versa. Fads don't always cross the pond – Special Ops Romance anyone? Being almost on the point of having 2014 somewhat belatedly tied down, I'm looking now to 2015, attempting to divine what readers will be interested in in two years' time in SF, horror, crime fiction, erotica, humour, true crime etc. No easy task – any ideas welcome! Largely prodded by the needs of our copublisher our Brief History/Guide titles have been shifting from history per se to more pop cultural topics, so more Star Trek than the English Reformation, but I like to think that we haven't turned our backs entirely on more conventional historical topics. Piggybacking on other more popular media – TV, movies – appears, regrettably, to be a requirement of such publishing, and significant anniversaries undoubtedly help, noticeably with books on Queen Elizabeth II, Marilyn Monroe and Titanic in 2012. In Mammoths, steampunk, Muhammad Ali, conspiracies, gangs, zombies and erotica did well for us in 2012, which gives a fair reflection of the list. The Mammoth Book of Street Art, too, got off to a good start. Our psychology list maintains its focus on the core topics of depression, anxiety and self-esteem as it embraces mindfulness and compassion-focused therapy in addition to cognitive-behavioural therapy, but remains open to any promising proposal. Our Right Way list continues to publish successfully across a range of topics from beekeeping, biscuit-decorating and buying to let, to foraging and sous vide cookery. The 15 Minute Rule: How to stop procrastinating and take control of your life was a notable success in 2012, as was Dale Pinnock's Clear Skin Cookbook. Constable & Robinson has recently acquired How To and Spring Hill Books which will further strengthen our publishing in areas such as cookery, gardening, self-sufficiency, business and study. Any proposals on how to make pretty much anything (from cheese to a shed), do anything (from selling to modern gamekeeping) or write anything (from erotica to a dissertation) would be most welcome.
Joel Rickett - Publisher, Viking & Portfolio, Penguin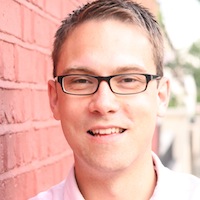 I hate pigeonholing, so all I can really say is that I'm looking for irresistible, beautifully written books which we can publish the hell out of! I try to go for books that will make real media waves and define a moment, but also make people feel compelled to read them, and then tell everyone they know… That's what worked in 2012 with the likes of Clare Balding, Susan Cain (Quiet), and Michael Woodford (Exposure). Increasingly those stories will be written by the people who have lived them - or by authors who can make the reader feel they have. Whether or not the author has a huge profile, they have to be able to inspire and delight, and go to the ends of the earth for their book. I need to instantly see who'll be first to buy, and also see the broader breakout potential. Some areas I'm keen on are memoir, sport (where there's a solid core such as football, cycling, running, rowing), music, adventure (the next No Way Down), current affairs, and film or TV-linked titles which stand alone (we're having fun with Argo and Lincoln/Team of Rivals). Plus history with a fresh hook - part of the success of Paul French's Midnight in Peking was that it reads like a thriller. Unputdownable narrative links it all. On the Portfolio side we are looking for a huge range, from personal development and how-to books through to big ideas and entrepreneurial stories. Here it's even more important that the author is best in class, and has an international platform for the long term: books like The Lean Startup or The Personal MBA are going to still be selling in 10 years' time.
Barbara Schwepcke, Publisher, Haus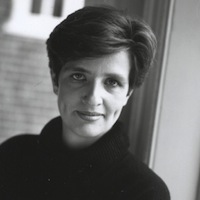 2013 will be a big year for us, with Haus Publishing celebrating its 10 year anniversary and our imprint Arabia Books marking 5 years of bringing Arabic fiction to the English-speaking world. In amongst all the celebrations we'll be looking to acquire more of the same books that made 2012 such a success. For Haus's non-fiction list that means more titles like Samar Yazbek's incredibly important A Woman in the Crossfire: Diaries of the Syrian Revolution, which recently won her the PEN/Pinter 2012 Writer of Courage award, and Shakespeare in Kabul by Qais Akbar Omar and Stephen Landrigan, about the efforts of an Afghan theatre company trying to stage the first production in years to feature both men and women. We are always on the lookout for stories like these, which give the reader that intensely personal perspective on the most pressing issues and events of our lives today. In terms of fiction, we specialise in translated books, with an emphasis on literary fiction and classic stories that transport the reader, such as Alex Capus's Léon & Louise which has charmed on both sides of the Atlantic this year. Our original English titles are similarly international in flavour and subject, often dealing with issues of identity and finding one's place in the world. Our Armchair Traveller imprint continues to publish literary travel writing and there are still a few countries and regions that haven't yet been covered. We also started a new series within this imprint last year, the Armchair Traveller Histories, and we will be adding titles to that. We're looking forward to a busy and exciting year!
Julia Twaites, Assistant Editor, Century, Random House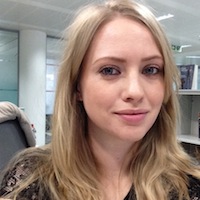 My focus for 2013 is commercial female-focused non-fiction, including autobiography, memoir and true-life stories, health, relationships, lifestyle and self-help. It's a great time for women; they are being portrayed as honestly and broadly as they ever have been. TV and film has Girls and Bridesmaids, comedy has Miranda Hart and Sarah Millican, literature has Caitlin Moran and E L James and the UK charts are awash with successful female singers. I'm seeking books on areas that inspire, engage and inform females of today. Whether this be dating tips, lifestyle guides or amazing true-life stories, I'm looking for talented authors who can connect with the masses. Memoirs prove to be incredibly popular so we're always on the lookout for these – whether it be from a celebrity, inspirational, nostalgic or enlightening. Extraordinary and confessional stories always grab my attention and triumph over adversity stories are still being picked up from the shelves, so we are also on the lookout for the really inspirational ones. Constantly on the lookout for the next big diet book and modern, comprehensive approaches to dating and self-help topics. Overall as the market place gets tougher a book idea has to have several components for it to be seriously considered: a marketable product and clear package, a devoted author with a strong profile and following and publicity commitment to drive sales.
Rosie Virgo, Managing Director, John Blake
As ever, we look to find the most inspiring and exciting true life stories which will have the greatest chance of commercial success. In this vein, our lead title for February is Standing Tall , the inspiring autobiography of Andy Reid, a soldier who lost both his legs and an arm in Afghanistan but has recovered spectacularly to sky dive, cycle the length of Britain and has even found time to get married and have a baby. We have already had enormous press interest from the media for this title, and we feel positive that we have managed to combine our passion for great true stories with current trends, such as that of big military history books.